American tourist sends thank you letter to Thua Thien Hue Police
Thứ Năm, 05/05/2022, 21:51
PSNews - Collins Whitney, a 35-year-old U.S. citizen on May 3 sent a letter to thank the police of Thuy Thanh Commune, Huong Thuy Town, Thua Thien Hue Province for returning her lost valuable assets.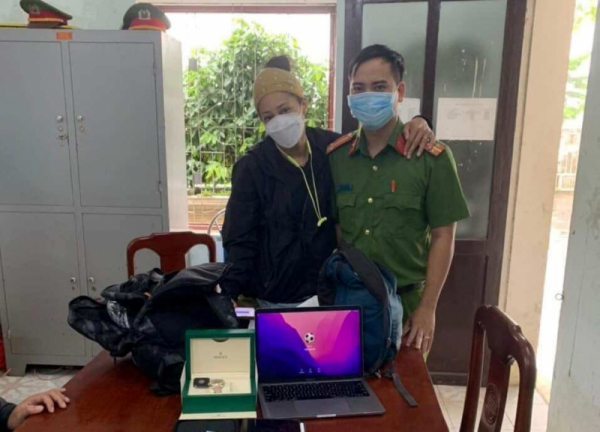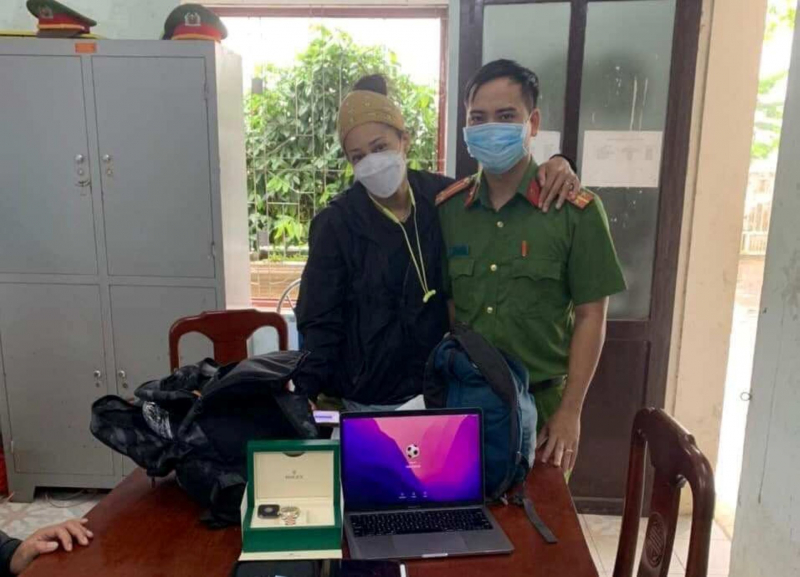 In her letter, Ms. Collins Whitney expressed her deep feelings and thanks to the police officers of Thuy Thanh Commune who had investigated, verified and returned his lost property.
"Thank you very very much to the amazing people at the Thuy Thanh Police Station. They were very fast and acted with a lot of care to help me find the bags. I am forever grateful and no words can explain my gratitude for the help provided. Thank you Thuy Thanh Police! The best!" - the letter wrote. 
Earlier on May 1, Collins Whitney, a 35-year-old U.S. citizen who is spending her vacation in Vietnam, lost two backpacks on her way from Lang Xa Bau Road to famous Thanh Toan tile-roofed bridge in Thuy Thanh commune. 
The backpacks contain a laptop and a tablet, one ROLEX watch, her passport and other belongings, worth VND 400 million (about US$ 18,000) in total. 
She then came to the local police office to report the case. Receiving the information, the Thuy Thanh communal police immediately deployed their officers to support the visitor in finding her lost assets. 
Thanks to the local police's efforts, the backpacks were found on May 2 and returned to the owner on the morning of May 3.