Bac Lieu police be determined to successfully complete tasks in 2022
Thứ Sáu 14/01/2022 22:54
The Bac Lieu Provincial Police Department held a conference on January 13 to review the provincial police's performance of tasks in 2021 and deploy their 2022 work plan.
The event saw the presence of Deputy Minister of Public Security Senior Lieutenant General Nguyen Van Son.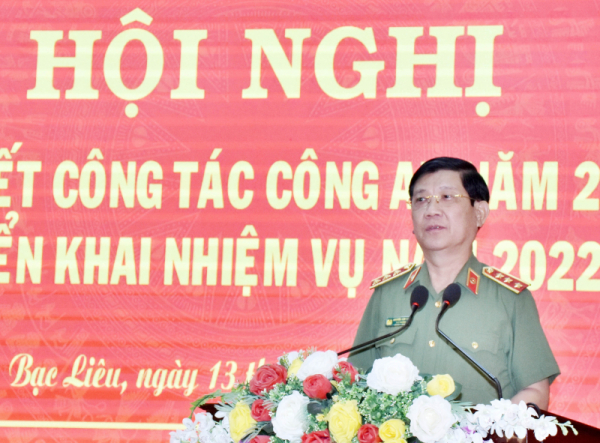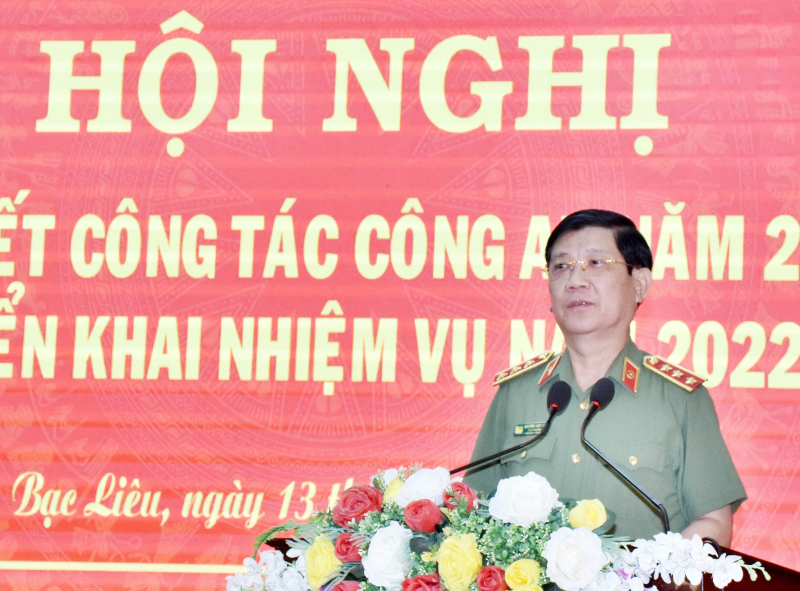 In 2021, the police force of Bac Lieu province paid due attention to controlling crime, while safeguarding security and safety of key establishments and important political events held in the province.
Particularly, they firmly grasped the grassroots-level security situation and resolutely solved all emerging security issues as well as prevented the emergence of security-related "hot spots".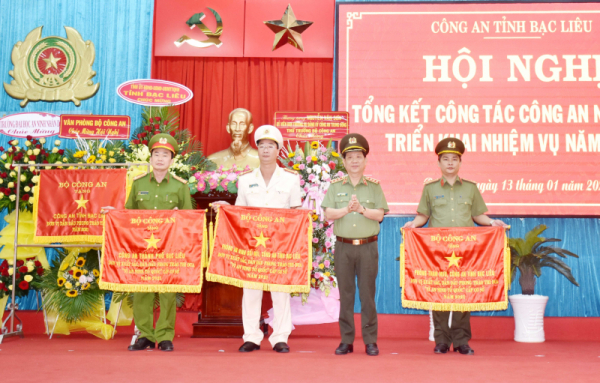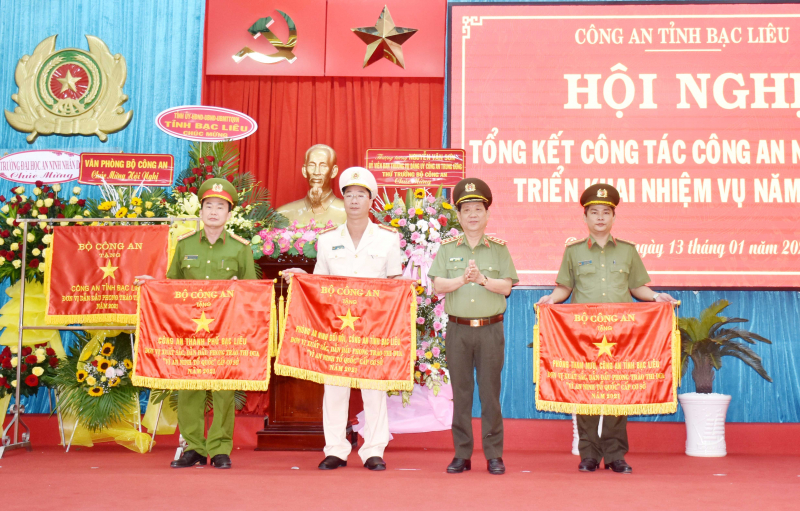 Over the past year, the police in Bac Lieu cleared 365 criminal cases, or 86.5% of the total. Of them, they prosecuted 491 offenders and recovered assets worth more than VND 3.2 billion.
The provincial police also mobilized local people to give up 38 military guns, 25 homemade guns, 126 rudimentary weapons, 118 combat gears, and bullets of all kinds to the authorities.
Regarding the fight against the COVID_19 pandemic, some 1,700 police officers and soldiers participated in guarding 332 anti-pandemic checkpoints as well as safeguarding various quarantine zones  and locked-down areas across the province. The police force also joined the health sector to trace and localize COVID suspects, contributing to stamping out the pandemic in the locality.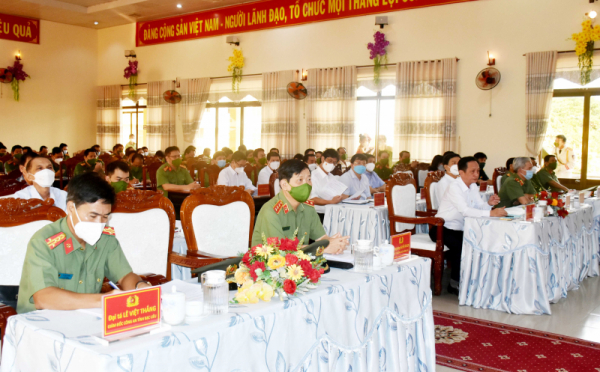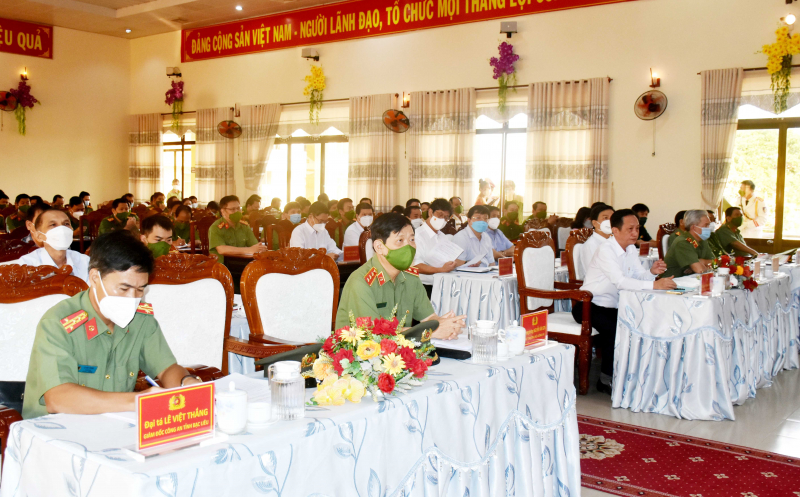 Speaking at the conference, Deputy Minister Nguyen Van Son praised the achievements of the Bac Lieu provincial police in 2021.
Mentioning  some key tasks for the provincial police in the coming time, Deputy Minister Nguyen Van Son asked the Bac Lieu police to have the highest determination to maintain local political security, social order and safety, creating favorable environment for local socio-economic development in the context of safe adaptation to the COVID-19 pandemic.