Counter-Narcotics Police Department reviews work performances
17:03 14/01/2022
The Counter-Narcotics Police Department held a conference on January 13 to roll out new work plans for 2022 and review the implementation of the Plan 486 of the Ministry of Public Security.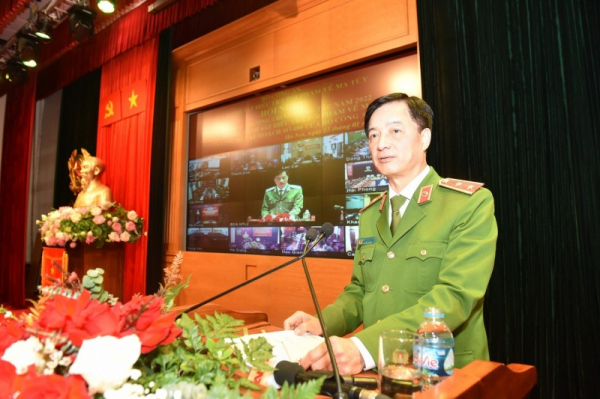 Lieutenant General Nguyen Duy Ngoc, Deputy Minister of Public Security, attended the event, chaired by Major General Nguyen Van Vien, Director of the Counter-Narcotics Police Department.
According to reports at the event, the counter-narcotics police force nationwide investigated 26,000 drug-related cases, arrested 38,000 people involving, seized 680 kg of heroin, 2.7 tons and 2.3 million pills of synthetic drugs, 274 guns, over 23 billion Dong in cash and other exhibits.
The department itself coordinated with relevant forces to investigated 74 large drug-related cases, arrested 213 suspects, seized 223 kg of heroin, over 1 ton and 1.8 million pills of synthetic drug, 13 guns.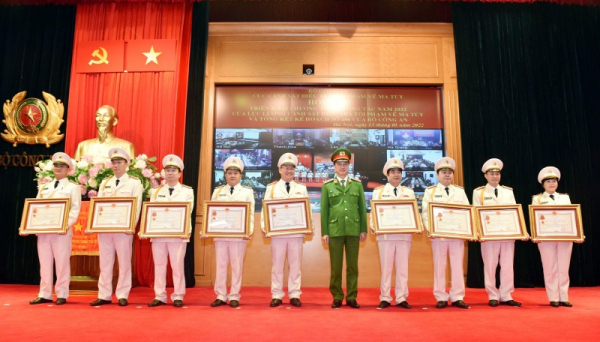 The department was honored with 2 first-class Feat of Arms Orders by the State President, while divisions and officers under the department were presented with noble titles and medals.
Speaking at the event, Deputy Minister Nguyen Duy Ngoc applauded the efforts and achievements of the counter-narcotics drug police force over the past time.
Under the authority of the State President, Deputy Minister Nguyen Duy Ngoc handed the Feat of Arms Orders to the department and its divisions for their outstanding achievements.