Deputy Minister Luong Tam Quang joins Coordinating Council for Red River Delta Region
Thứ Sáu, 22/09/2023, 20:00
Prime Minister Pham Minh Chinh, Chairman of the Coordinating Council for Red River Delta Region, on September 18 signed a decision on membership of the council.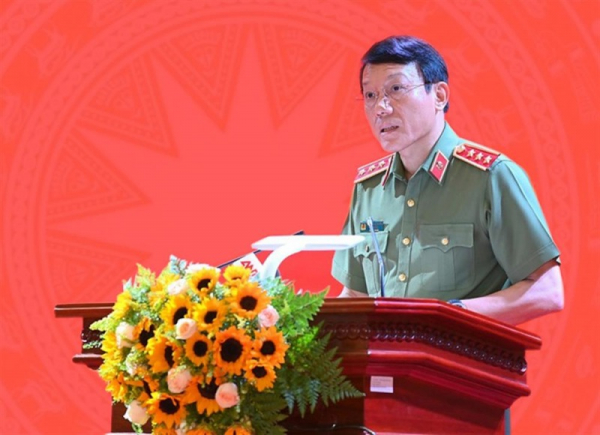 According to the decision, Minister of Planning and Investment Nguyen Chi Dung is the Standing Vice Chairman of the Council. The 5 other Vice Chairpersons of the Council are Minister of Construction Nguyen Thanh Nghi; Minister of Natural Resources and Environment Dang Quoc Khanh; Minister of Science and Technology Huynh Thanh Dat; Minister of Industry and Trade Nguyen Hong Dien; and Minister of Information and Communications Nguyen Manh Hung.
Deputy Minister of Public Security Luong Tam Quang is among  other 22 members of the council.
The council was established under the Decision 826/QĐ-TTg signed by the Prime Minister on July 11, 2023, aiming at innovating a regional coordination mechanism, promoting rapid and sustainable socio-economic development in the Red River Delta, protecting the environment and ensuring national defense and security.
The council is an interdisciplinary organization, assisting the Prime Minister in doing research, directing, coordinating involved agencies, and resolving important, interdisciplinary tasks on regional connectivity and sustainable regional development.
The Red River Delta region includes 11 provinces and cities, namely Hanoi, Hai Phong, Quang Ninh, Vinh Phuc, Bac Ninh, Hai Duong, Hung Yen, Thai Binh, Ha Nam, Nam Dinh and Ninh Binh.