Deputy Minister Nguyen Duy Ngoc meets teaching staff on Vietnamese Teachers' Day
Thứ Hai, 14/11/2022, 13:47
A delegation of the Ministry of Public Security led by Deputy Minister of Public Security Lieutenant General Nguyen Duy Ngoc has visited branches of the University of People's Security and the University of People's Police in Ho Chi Minh City on the occasion of the 40th anniversary of Vietnamese Teachers' Day.
At a meeting with the teaching staff and education managers of the two universities on November 10, Deputy Minister Nguyen Duy Ngoc, on behalf of the Public Security Central Party Committee and the leadership of the Ministry of Public Security, congratulated all lecturers and educational officers, of the People's Security University and the People's Police University on their great achievements over the past time, especially in the school year 2021-2022.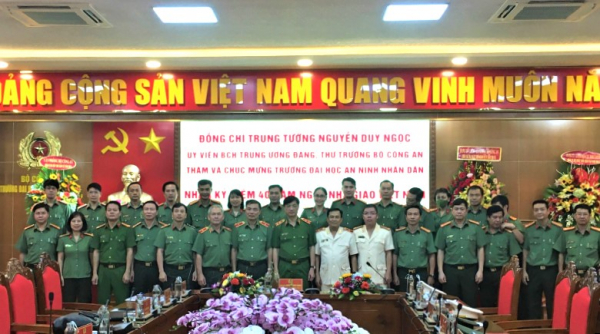 In order to achieve more fruitful outcomes in the future, the Deputy Minister suggested that the two schools continue to closely follow resolutions of the Public Security Central Party Committee and instructions of the Minister of Public Security on fundamentally and comprehensively renovating education and training. 
The two schools should also thoroughly grasp and follow Resolution No. 12-NQ/TW issued by March 16, 2022, by the Politburo on the building of truly clean, strong, regular, elite, modern People's Public Security Force, meeting task requirements in the new situation.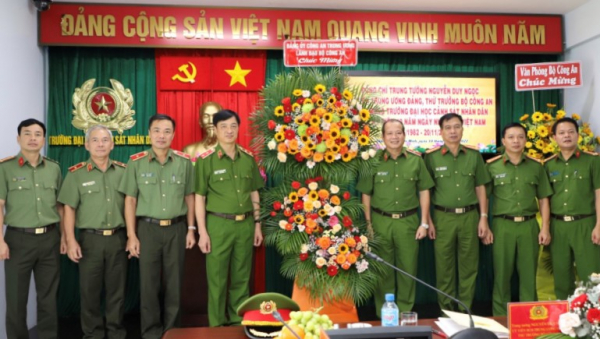 The Deputy Minister underlined that two universities need to enhance scientific research and coordinate with agencies and units to conduct research projects with a combination of practices and theories so as to improve their education and training programs and facilitate various operations of public security agencies and units.