Deputy Minister Tran Quoc To pays Tet visit To Ninh Binh
Thứ Năm, 27/01/2022, 16:05
Senior Lieutenant General Tran Quoc To, Deputy Minister of Public Security, led a delegation to pay a Tet visit to Ninh Binh province.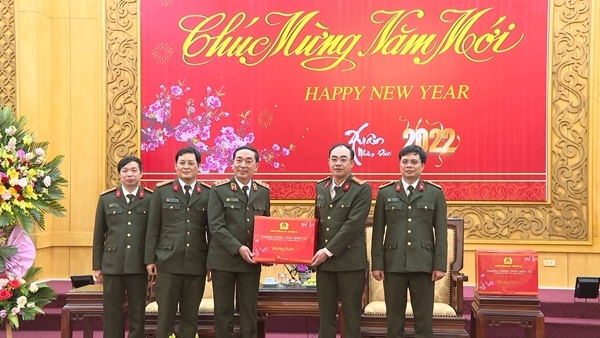 The delegation was welcomed by Nguyen Thi Thu Ha, Secretary of the Provincial Party Committee of Ninh Binh, and senior leaders of the province.
Speaking at the meeting with leaders of Ninh Binh, Deputy Minister Tran Quoc To expressed his delights at the good outcomes in socio-economic development, security and defense gained by the province.
The Provincial Party Committee's Secretary thanked the Deputy Minister of Public Security for his  care for the Party organizations, authorities and people of Ninh Binh.
She also said that the provincial authorities and people had tried their best to overcome all difficulties caused by the COVID-19 pandemic to fulfil the dual goals of controlling the pandemic while maintaining socio-economic development, and gained various achievements, especially in ensuring security and defense, social order and safety.