Fire police force asked to enhance fire prevention and rescue operation
20:16 05/01/2022
The Police Department of Fire and Rescue (Fire Police Department) organized a conference on January 4 to review its task performance in 2021 and roll out its work plan in 2022.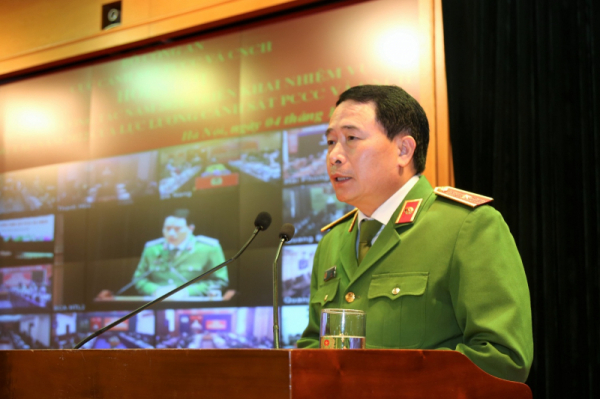 Major General Le Quoc Hung, Deputy Minister of Public Security attended the event, which was chaired by Major General Nguyen Tuan Anh, Director of the Fire Police Department.
The country saw over 2,000 fires, killing 85 and injuring 130 people, causing a total loss of some 374 billion Dong in 2021. 21 explosions also claimed 12 lives and injured 15 others last year.
The fire police force directly participated in 1,054 firefighting and rescue cases, evacuated and saved nearly 400 lives.
Speaking at the event, Deputy Minister Le Quoc Hung urged the fire police force to actively and effectively implement the directions of the Party Secretariat, National Assembly, Government and the Ministry of Public Security on fire prevention and fighting and rescue, propose solutions to shortcomings in the current legal framework, and draw up the standards and legal regulations in fire prevention and fighting.
The deputy minister urged the force to further apply new technologies and scientific achievements to fire prevention and fighting as well as enhance public education on fire prevention regulations and fire safety skills.
The deputy minister stressed on the need to develop plans to prevent and fight fire during the upcoming Traditional New Year, increase checks of fire safety at residential areas, household businesses and production facilities.