General To Lam appreciates HCM City police's achievements in 2021
17:47 04/01/2022
General To Lam, Politburo Member and Minister of Public Security, attended and delivered a keynote speech at a conference held by the municipal Police Department of Ho Chi Minh City on December 31 to review the local police's task performance in 2021 and roll out their work plans for 2022.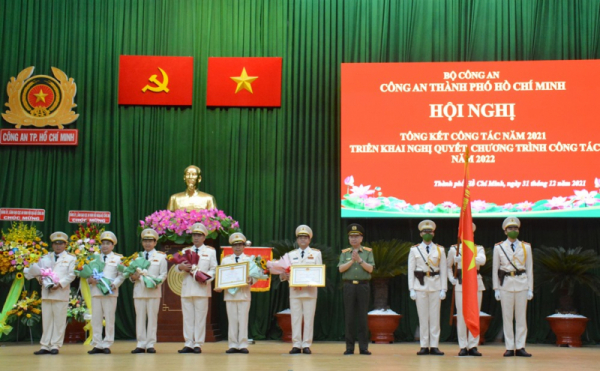 The event also saw the presence of Mr. Nguyen Van Nen, Politburo Member, Secretary of the municipal Party Committee; Phan Van Mai, Vice Secretary of the municipal Party Committee, Chairman of the municipal People's Committee, and other leaders, representatives from various units under the Ministry of Public Security, the municipal Police Department.
Major General Le Hong Nam, Director of the municipal Police Department, briefed delegates at the event on the major outcomes of the 77th National Conference of Public Security Forces.
Mr. Nguyen Van Nen applauded the efforts and achievements made by the municipal Police Department the over the past time, noting that the city's police forces have played a leading role in the preventing and controlling COVID-19 pandemic, ensuring security and order in the city, and maintaining social welfare, thus contributing to the city's socio-economic recovery and development.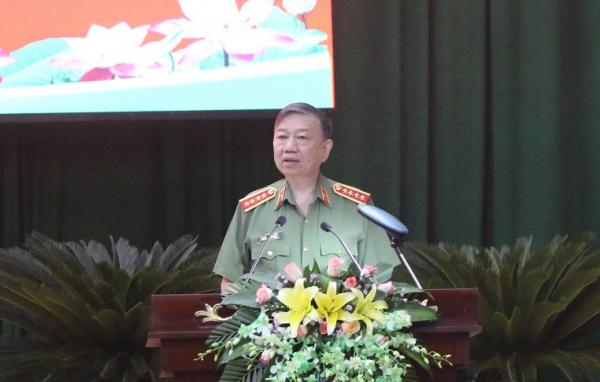 On behalf of the leadership of the ministry, Minister To Lam appreciated the achievements as well as expressed sympathy for the losses that the city have suffered in 2021. He also recognized that the city's police forces has made great contributions to the overall achievements of the city.
In terms of crime prevention and combat, the city reduced the number of crimes related to social order by 9.93% compared to 2020 while quickly stamping out criminal activities during the pandemic period, effectively investigating drug-related, economic and corruption cases. 
Regarding the city police's tasks in the coming time, Minister To Lam asked the municipal police forces to seriously study and effectively implement the Resolution of the Public Security Central Party Committee and the Directives of the Minister of Public Security on the major tasks in 2022 and the following years as well as the political tasks set by municipal authorities.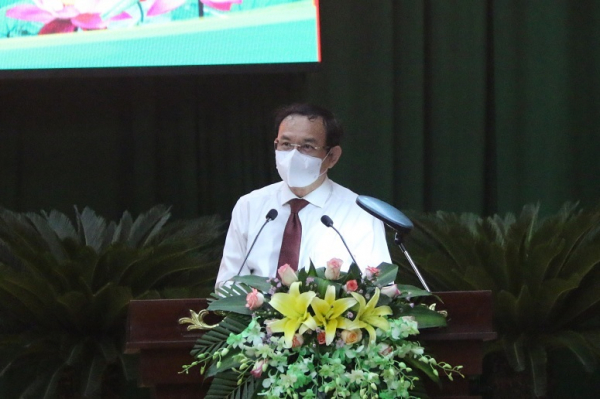 They should develop detailed plans to implement the instructions by the Prime Minister given at the 77th Public Security National Conference.
Minister To Lam took the chance to thank the city's Party Committee and authorities for directing the local police forces in ensuring public order and security while recognizing effective coordination and support of various municipal agencies and organizations for the municipal Police Department in performing their duties over the past time.
He wished that the city's police would receive more support and coordination from the municipal leaders, agencies and organizations in the time to come.