Ha Giang provincial Police Department reviews task performance in 2021
19:37 04/01/2022
The provincial Police Department of Ha Giang held a conference on January 3 to review the provincial police's task performance in 2021 and roll out action plans for 2022.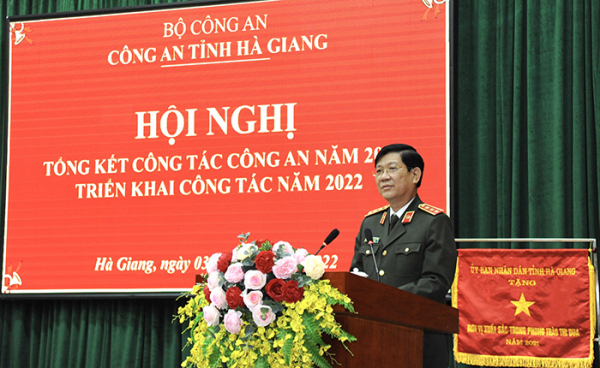 The event saw the presence of Senior Lieutenant General Nguyen Van Son, Deputy Minister of Public Security, and Mr. Thao Hong Son, Vice Secretary of the provincial Party Committee, Chairman of the provincial People's Committee.
Speaking at the event, Mr. Thao Hong Son applauded the efforts and achievements made by the provincial police forces over the past time, stressing that the local police which had made a large contribution to the general achievements of the province.
Deputy Minister Nguyen Van Son, delivering his speech at the event, agreed with the work plan and objectives set by the provincial Police Department.
He also asked the provincial police forces to seriously grasp and effectively implement the Resolution of the Public Security Central Party Committee and the Directives of the Minister of Public Security on the major tasks in 2022 and the following years.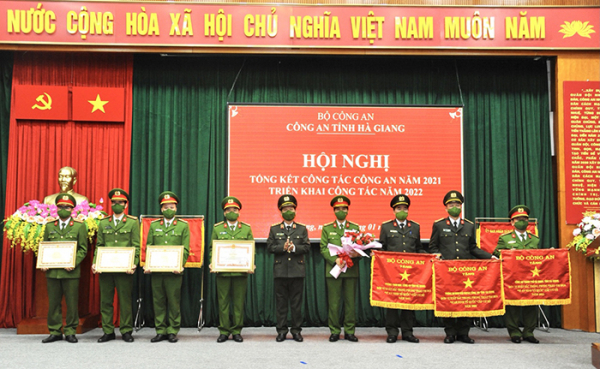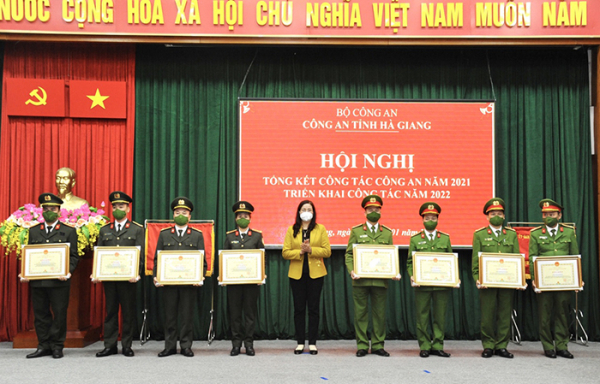 The provincial police should deploy all forces and means to ensure security and order in the province, especially in key localities, in accordance with the real situation.
The local police should actively grasp the situation and advise the local authorities on settling emerging issues related to security and public order.
The provincial Police Department should develop detailed plans to curb criminal activities sustainably, said the deputy minister, synchronously implement measures to prevent and attack crimes, deny favorable conditions for crimes to emerge and increase the rate of handling of criminal denunciations.
It is important for the provincial Police Department to raise the efficiency of State management of security and order matters, and management of exit, entry and residence.
The local police should prioritize the mass mobilization and building of the "National security protection" movement with the participation of people from all walks of life, as well as promote foreign relations and international cooperation.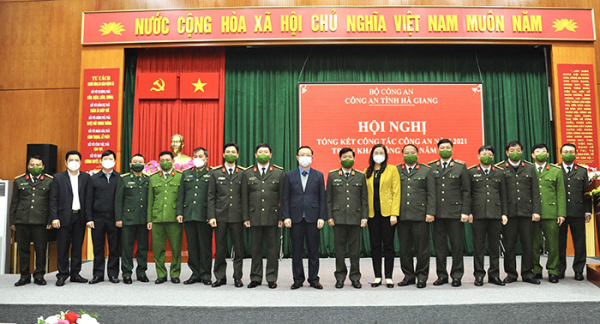 At the same time, the provincial Police Department should make positive changes in Party building work.
The deputy minister also requested the provincial police to attach importance to the financing, logistics and techniques sectors, saying that the sectors facilitate the local police's operations as well as the building of strong, regular and modern Public Security Forces capable of accomplishing all missions in the new situation.
In recognition of the provincial police's achievements in 2021, the provincial Police Department of Ha Giang was presented with the Emulation Flag by the Ministry of Public Security and the provincial People's Committee. 413 teams and over 2,400 individuals under the provincial Police Department received awards of various levels.