Local police support people in storm
Thứ Hai, 13/09/2021, 15:54
The police forces in storm-affected localities of Nghe An, Quang Tri, Thua Thien – Hue and Da Nang have made great effort to support people to overcome consequences of the natural disasters.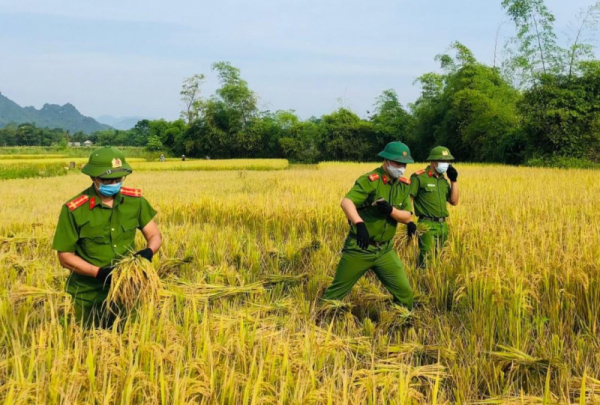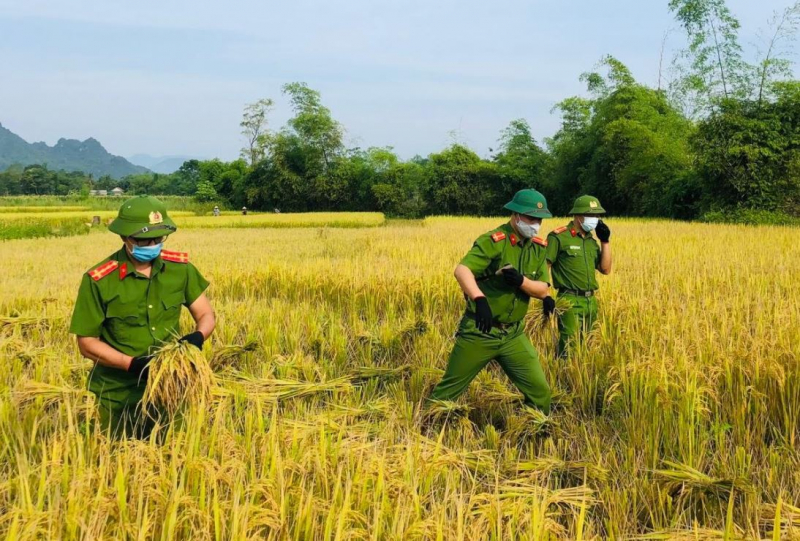 Police officers and soldiers in Mon Son commune (Con Cuong district, Nghe An) on September 12 helped local farmers in Lang Cang commune harvest their crops right before Storm No. 5 landed.
In Quy Chau district, 20 police officers and soldiers also supported local residents to harvest rice crops in Chau Tien commune.
The police stations of Huong Hoa and Dakrong districts (Quang Tri) also deployed officers and soldiers to support people in various communes to respond to the storm.
In Huong Hoa district, local policemen coordinated with local people to set up temporary bridges over streams, which were previously swept away by flooding.
Additionally, they helped local people in Ba Long and A Vao repair houses damaged by strong winds. By the afternoon of September 12, the local police had repaired 7 houses in the communes.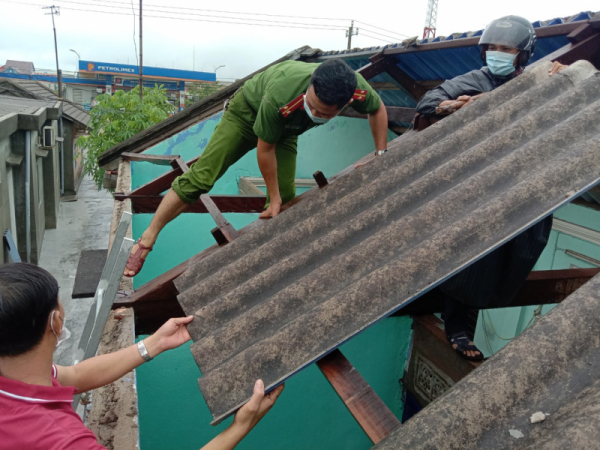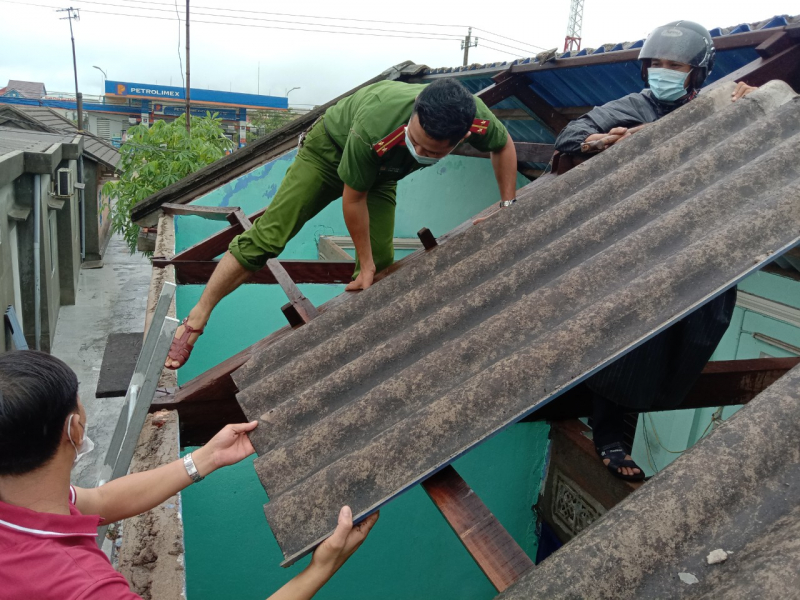 The authorities in Thua Thien – Hue said some 29 houses  were unroofed during the storm, while some low-lying areas were partially flooded.
In Phong Dien and Quang Dien districts, where 24 houses were damaged, the police force quickly came and repaired the houses.
In Da Nang city, some 100 houses in Lien Chieu districts were flooded due to heavy rains as a result of the storm.
In several residential areas of Thanh Khe Tay ward, Thanh Khe district, houses were flooded.
Local police officers and soldiers of Thanh Khe Tay ward evacuated 5 households and encouraged 5 others to move to safer places.