Ministry of Public Security opens refresher course on crime investigation for Lao police
Thứ Sáu, 19/05/2023, 10:18
The Counter-Narcotic Police Department under the Ministry of Public Security of Vietnam launched a training course on drug-related crime investigation for Lao counter-narcotic police officers, on the morning of May 15, 2023 in Da Nang.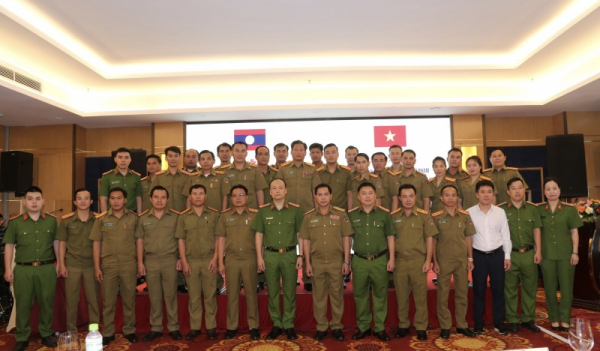 The training course takes place from May 14 to 19, 2023, focusing on six topics. During the training program, the trainees are expected to practice checking and detecting illicit drugs at Da Nang International Airport, and visit the Drug Assessment Center of the Vietnam Institute of Criminal Science.
Colonel Hoang Tam Hieu emphasized that the training course is one of the annual events  within the framework of the Agreement and Memorandum of Understanding between the Governments and the Ministries of Public Security of the two countries. 
With the joint efforts of the two countries, such a joint training course will be the premise to realize the common goal of protecting the community from narcotics, contributing to promoting socio-economic development in each country in a healthy and sustainable manner.
Colonel Vongphet Senvongsa, representing the Lao counter-narcotic police force, thanked the Vietnamese side for sharing basic theoretical knowledge and experiences of the real fight against drug crimes with Lao police officers. 
The training course contributes to boost comprehensive cooperation between the two sides on one hand, and demonstrates the spirit of solidarity and unity between the two countries' counter-narcotic police forces, he said.