MPS and MoNRE strengthen cooperation in environmental protection
Thứ Năm, 21/04/2022, 20:01
The Ministry of Public Security (MPS) and Ministry of Natural Resources and Environment (MoNRE) held a meeting on April 19 to discuss their working coordination over the past time.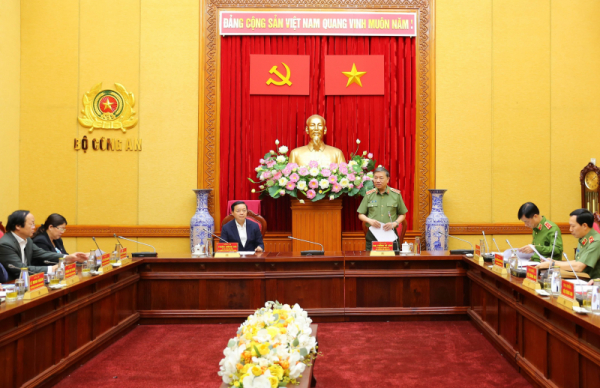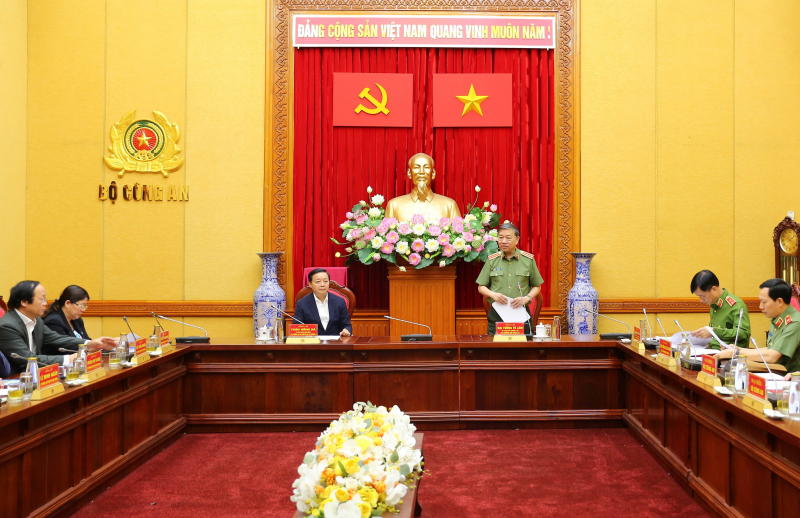 The event was held under the chair of General To Lam, Minister of Public Security, and Minister Natural Resources and Environment Tran Hong Ha.
The meeting also saw the presence of Deputy Ministers of Public Security Lieutenant General Nguyen Duy Ngoc, Major General Le Van Tuyen, Deputy Ministers of Natural Resources and Environment Nguyen Thi Phuong Hoa, Vo Tuan Nhan, Tran Quy Kien and Le Minh Ngan, and representatives from relevant units under the two ministries.
Over the past time, the two ministries have cooperated effectively in environmental protection and response to climate change and management of the land used by the Public Security Forces, contributing to ensuring security and order, protecting the environment, and serving the country's socio-economic development, according to a report delivered by Lieutenant General To An Xo, Chief of MPS Office.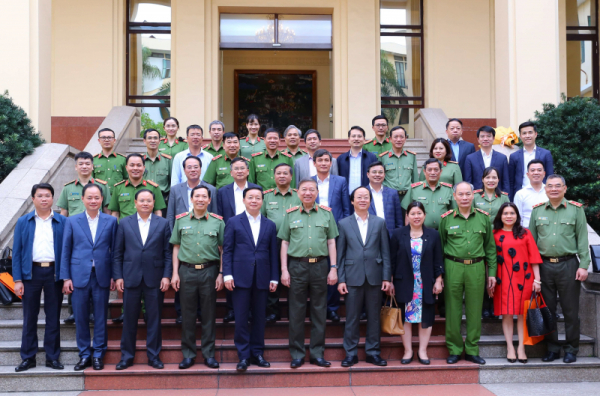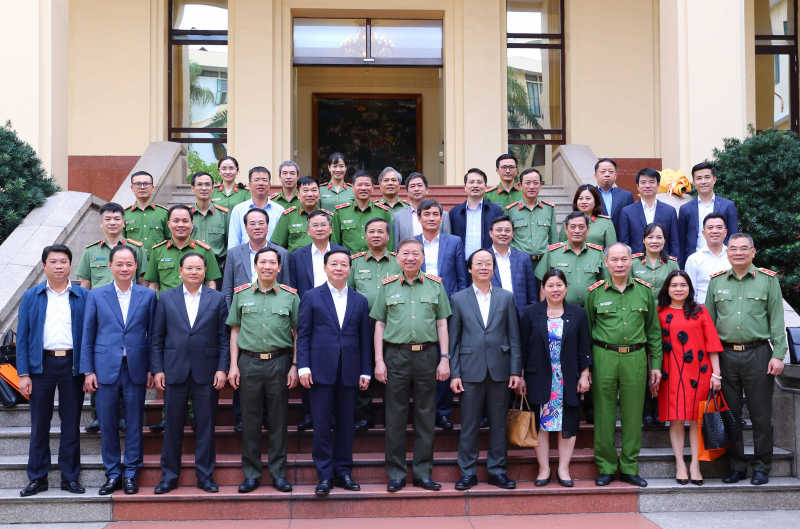 Speaking at the event, Minister Tran Hong Ha appreciated the effective cooperation between the two ministries in all working aspects.
For his part, Minister To Lam highlighted outstanding cooperation results between the two ministries over the past time, stressing that the good results of the bilateral coordination have contributed to protecting natural resources, land and environment, and fostering the socio-economic development of the country.
He also suggested that the two ministries should soon agree to develop coordination regulations in all fields to facilitate cooperation activities of the two sectors from the Central level to local.