MPS deploys thousands vehicles and men to assist people returning home from pandemic hotbeds
19:45 12/10/2021
The National Steering Committee for Natural Disaster Prevention and Control held a meeting on October 10 to discuss measures to respond to storms.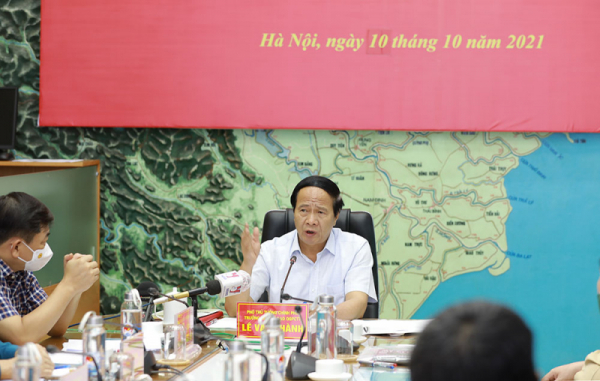 The event was chaired by Deputy Prime Minister Le Van Thanh.
Speaking at the meeting, the Deputy PM praised the Public Security Forces for supporting unemployed labors returning to their home province from pandemic-hit localities over the past time.
The Ministry of Public Security (MPS) should coordinate with local authorities and relevant ministries to promptly inform the people of the developments in ongoing and upcoming storms, provide them with shelters in the bad weather context.
Senior Colonel Nguyen Hong Nguyen, Vice Head of the MPS Office, said the ministry has deployed over 3,000 police officers and soldiers to 2,000 locations with complicated situations of traffic order and safety. The traffic police force also deployed thousands of vehicles to support people in need.
Over the past 7 days, some 26,000 people, mostly labors unemployed due to the impact of the COVID-19 pandemic, returned to their home villages and towns in Northern provinces from Southern localities, . The number of people going home from Southern provinces is expected to rise in the coming time.
Police units along North-South highways have made vehicles ready to support the people.
Senior Colonel Nguyen Hong Nguyen also called on other forces and localities to support and coordinate with police forces to assist people returning home and ensure traffic order and safety.