Police support people returning home from Covid-hit localities during storms
13:26 12/10/2021
In implementing the directions of the Prime Minister and the National Steering Committee for Natural Disaster Response, the People's Public Security Forces are carrying plans in response to storm No. 7 while supporting people returning to their home villages from pandemic-hit localities during the storm.
In the face of downpours and floods caused by storm No. 7, police agencies and units across the country are seriously implementing the Ministry of Public Security's general plan "Responding to natural disasters during the COVID-19 pandemic".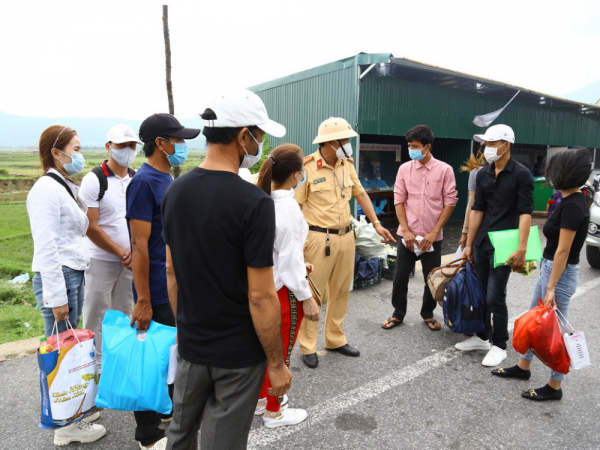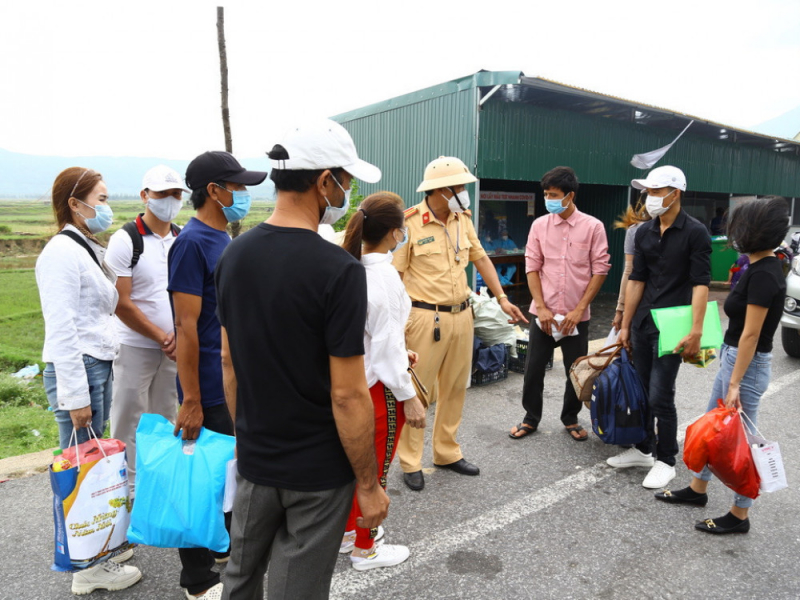 Particularly, police units in storm-hit localities closely watch weather forecasts on mass media and ready forces and means for natural relief missions upon request.
They also coordinate with other sectors to ensure the safety of people, especially those in coastal areas, and flood- and landslide-prone places.
Additionally, police forces along highways continue supporting people on the way to their home villages or towns from Covid-hit Southern provinces.
Police forces guide the traffic as well as offer passers-by food, gasoline, and shelters from heavy rains.
At the meeting of the National Steering Committee for Natural Disaster Response on October 10, Senior Colonel Nguyen Hong Nguyen, Deputy Chief of the Ministry of Public Security's Office said that, since the beginning of October, local police forces have supported about 26,000 people riding their bikes from the South to their home villages in Central and Northern provinces.
However, as storm No. 7 is landing, the Ministry of Public Security requests police forces working at anti-pandemic checkpoints to control the traffic while proactively exchanging information with other localities to ensure the safety of people during and after the storm.
Also at the meeting, Deputy Prime Minister Le Van Thanh praised the Public Security Forces for their supports for people returning home from Covid-affected localities.
He asked localities, ministries, and sectors to closely coordinate with each other to promptly inform people of the storm's developments. When people took shelters in storm-hit localities, the local authorities should arranged them into communal houses or local schools till the storm is over, the Deputy Prime Minister stressed.
In the coming days, the Ministry of Public Security will instruct police agencies and units to implement disaster prevention and relief plans as well as join other functional forces to at the same time prevent the pandemic and the natural disaster.