MPS supports housing project for 1,400 poor families in Tuyen Quang province
Thứ Hai, 16/05/2022, 20:48
PSNews - The Ministry of Public Security (MPS), the State Bank of Vietnam, the provincial government and Fatherland Front Committee of Tuyen Quang province on May 11 held a ceremony to reveal the house models of the housing project for poor people in Minh Thanh and Trung Yen Communes, Son Duong District, Tuyen Quang Province.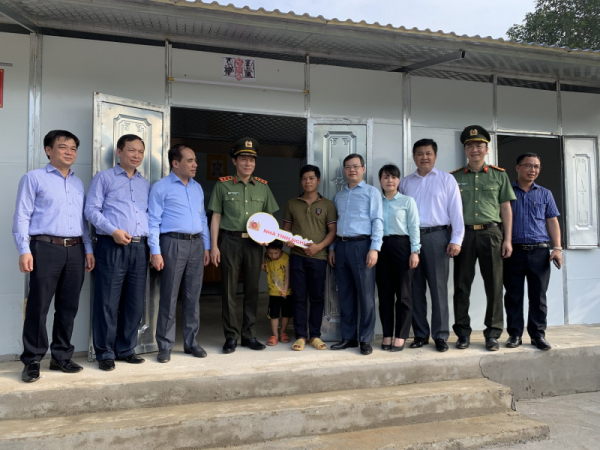 The event saw the presence of Deputy Minister of Public Security Senior Lieutenant General Luong Tam Quang, Secretary of the Tuyen Quang Provincial Party Committee Chau Van Lam, Chairman of the Tuyen Quang Provincial People's Committee Nguyen Van Son, Standing Deputy Governor of the State Bank of Vietnam Dao Minh Tu, and other benefactors.
Speaking at the ceremony, Deputy Minister Luong Tam Quang emphasized that the Party and State always pay due attention to sustainably reducing poverty along with promoting economic development and ensuring social security.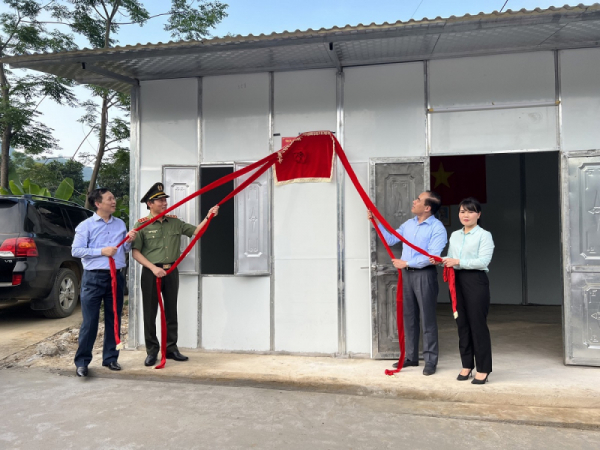 In order to contribute to realizing the Government's poverty reduction goals, in 2021, the MPS coordinated with Tuyen Quang authorities to build 200 houses for poor households in the province.
Deputy Minister Luong Tam Quang said that in 2022, the MPS directed the Tuyen Quang provincial police to complete and hand over 1,400 houses to poor people in Tuyen Quang on the occasion of the 77th  anniversary of the August Revolution and the 77th Traditional Day of the People's Public Security Forces (August 19, 1945  2022).
The Deputy Minister expressed his hope that the above-mentioned housing support program will contribute to ensuring social security and sustainably reducing poverty for local disadvantaged families, creating conditions for the province's socio-economic growth and boosting the country's development.
On this occasion, Deputy Minister Luong Tam Quang, leaders of the State Bank of Vietnam and the Tuyen Quang Provincial Party Committee visited and handed over houses to the families of Mr. Ma Van Binh (born in 1994) in Don village, Minh Thanh commune and Mr. Ma Van Sang (born in 1945) in Yen Thuong village, Trung Yen commune, Son Duong district.