Over 1,000 houses built for poor people in Dien Bien
Thứ Ba, 28/12/2021, 12:47
The provincial Police Department of Dien Bien in coordination with donors, local authorities and people in Dien Bien Dong district have been building more than 1,000 houses for poor people.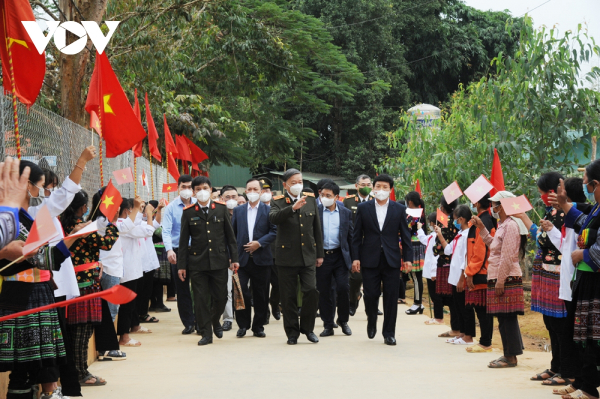 This is part of a social program launched by the Ministry of Public Security (MPS) under the direction of Minister, General To Lam, said Senior Colonel Ngo Thanh Binh, Director of the Dien Bien provincial Police Department.
Accordingly, the provincial Police Department has called on organizations, businesses and people as well as public security officers and raised funds of VND 55 billion to build 1,044 homes for poor households in Dien Bien Dong. All of the houses are expected to complete by January 15, 2022.
Meanwhile, the provincial police forces continued implementing their tasks of ensuring security and order, contributing to economic, cultural, social and diplomatic development in the locality, said Senior Colonel Ngo Thanh Binh.
They also stamped out criminal activities in the Northwestern areas.
Specifically, the provincial police forces successfully conducted investigation into 916 drug-related cases, arresting 1,020 persons involved, seizing 140.28 kg of heroin, 53.07 kg of synthetic drugs, and a number of exhibits.