New police headquarters in border village
Thứ Hai 06/12/2021 21:16
PSNews - Recently, the Quang Tri Provincial Police Department (Vietnam) in coordination with the Salavan Provincial Police Department (Laos) held a groundbreaking ceremony for a station for Lao police at the border village of LaLay A Xoi, Salavan province.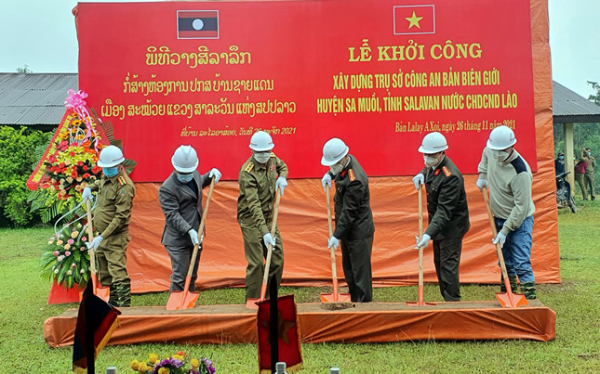 The police compound in the Lao border village will provide offices and accommodations for Lao police officers and soldiers in the village, contributing to ensuring security and fighting against crimes along the borderline of the two countries as well as maintaining the peaceful life for people living on both sides of the border.
The police station is part of a project to build police stations for Lao police units along the Lao-Vietnam border, under the agreement between the Vietnamese Ministry of Public Security and the Lao Ministry of Public Security.
Accordingly, the Vietnamese side provides financial assistance for the building of stations for the Lao police in villages bordering Vietnam. Quang Tri province has 187km border with 35 Lao villages of the two provinces of Savannakhet and Salavan.
In the coming time, more police headquarters will be built for Lao police units with the assistance from the Vietnamese Ministry of Public Security.