People's Police Academy opens new school year 2021-2022
Thứ Sáu, 19/11/2021, 19:51
The People's Police Academy (PPA) held a ceremony in Hanoi on November 18 to open its 2021 – 2022 school year and celebrate the 39-year Vietnamese Teachers' Day (November 20). Lieutenant General Tran Quoc To, Deputy Minister of Public Security attended and delivered a keynote speech at the event.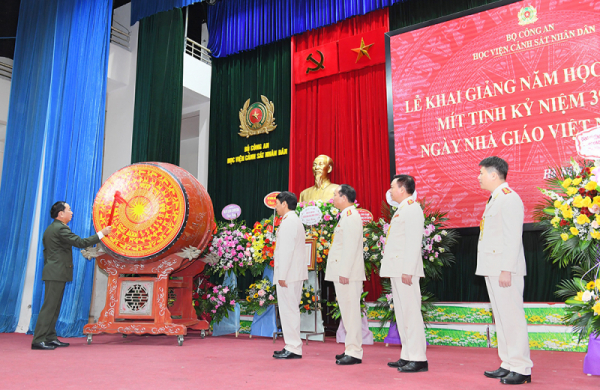 In the last academic year, the PPA actively implemented measures to prevent and control the COVID-19 while flexibly adjusting teaching and training methods to ensure the quality of education and safety for its lectures, staff and students.
The PPA was the first public security institution carrying education and training activities via online platforms, following the motto "Learning without going to school".
In particular, lecturers and students won high prizes at international, national and ministerial –level competitions. At the same time, it conducted a number of scientific research projects focusing on theoretical and practical issues in the fight against emerging crime.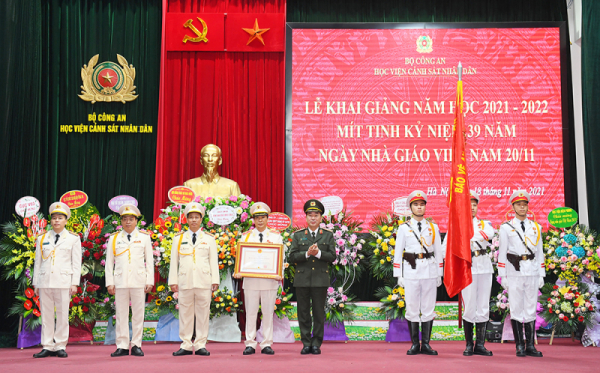 In the face of complicated development of the pandemic, the PPA sent 300 students to support the Bac Ninh provincial police, and deployed 650 staff to Binh Duong and Long An to join local police in the fight against the COVID-19 pandemic in the southern provinces.
At the ceremony, the PPA honorably received the Third-class Fatherland Protection Order from the President for its outstanding achievements during 40 years of education. he PPA also received Government's Emulation Flag for excellent results of its education and training in the academic year of 2020-2021, the third in the 3 consecutive years.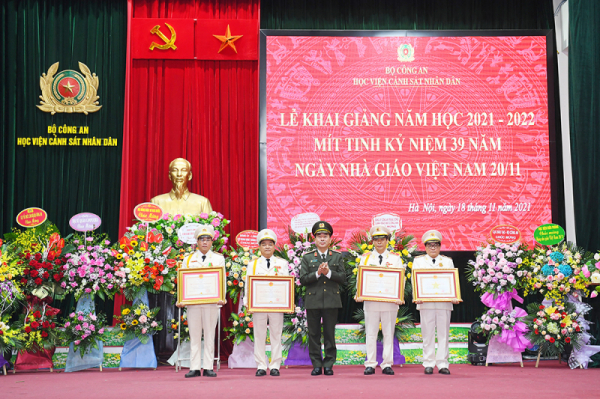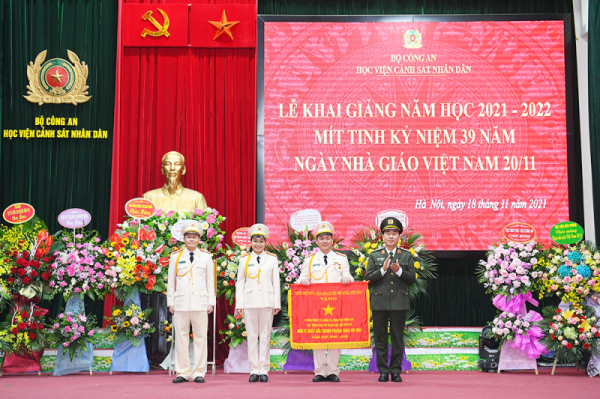 Speaking at the ceremony, Deputy Minister Tran Quoc To highly appreciated the efforts, innovation, creativity and achievements that the leaders, lecturers, staff and students of the PPA have made in the last academic year.  
The deputy minister also asked the PPA to fundamentally and comprehensively renew education and training programs to meet the requirements of the cause of building professional, elite and modern People's Police Forces by 2030.
He also requested the academy to become a key national educational institution and one of the top 100 universities in ASEAN.
Under the authority of the State President, Deputy Minister Tran Quoc To handed the Third Class Fatherland Protection Order to the People's Police Academy.