Police Department of Fire and Rescue receives Second-class Military Exploit Order
10:17 04/10/2021
The Ministry of Public Security (MPS) held a meeting on September 30 on the occasion of the 60th founding anniversary of the fire and rescue police force (October 4, 1961 - 2021) and the 20th "All People Fighting Fire" Day (October 4, 2001 - 2021).
The meeting was held in the form of videoconferencing connecting the MPS Headquarters with provincial-level police departments. General To Lam, Politburo Member and Minister of Public Security, attended and delivered a keynote speech at the meeting.
It also saw the presence of Deputy Minister of Public Security Major General Le Quoc Hung and leaders of various units under the MPS. 
Over the past 60 years, the fire and rescue police force has overcome difficulties and successfully completed the assigned missions. Recently, the force has cooperated with the civil defense force, the local self-managed firefighting force, and people to save thousands of people in fires and accidents as well as successfully put out thousands of fires occurring across the countries. 
While performing their duties, many police firefighters have sacrificed themselves to protect lives of people and the State's and people's assets. The sacrifice of firefighters and the achievements of the force have been recognized and praised by the Party, the State and all people.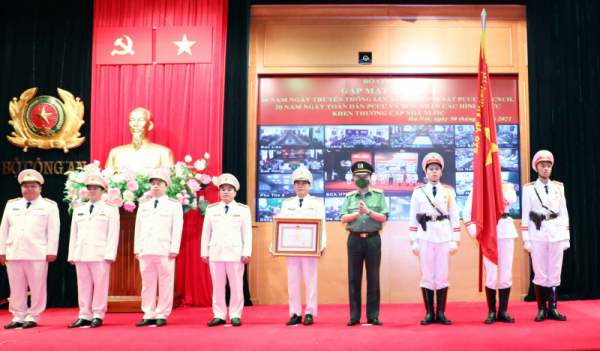 At the meeting, under the authority of the Party and State, Minister To Lam awarded the Second-class Military Exploit Order to the Police Department of Fire and Rescue.  Many sub-units and outstanding officers of the department were also honored at the event.
Speaking at the meeting, on behalf of the MPS leadership, Minister To Lam spoke highly of the achievements that generations of the fire and rescue police force and other civil firefighting forces have achieved over the past six decades.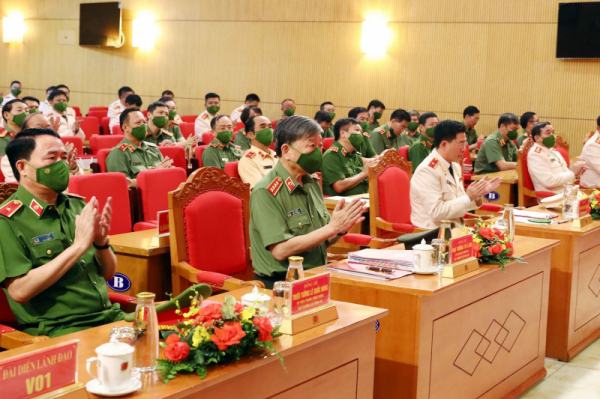 The Minister stressed some key missions for the force in the time to come, asking them to thoroughly follow guidelines of the Party, policies and laws of the State on the work of firefighting and rescue.
The fire and rescue police force should further promote the movement "All people participate in firefighting and rescue" by using practical and effective methods, Minister Lam said. 
He also requested them to regularly organize training courses and drills in response to possible fire and explosion scenarios while conducting research projects and applying scientific advances and modern technologies to their work as well as effectively expanding international cooperation in the field of fire prevention and fighting.