PPA celebrates 54th founding anniversary with impressive performances
21:34 16/05/2022
PSNews - The People's Police Academy (PPA) on May 10 held a solemn ceremony to mark its 54th Traditional Day (May 15, 1968 – 2022) and 15 years of establishment of the Faculty of Armed Police (May 30, 2007 - 2022).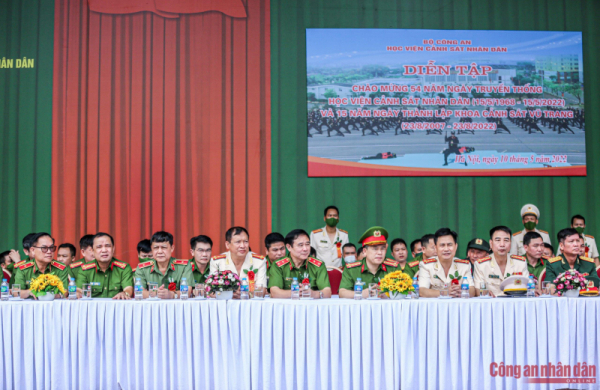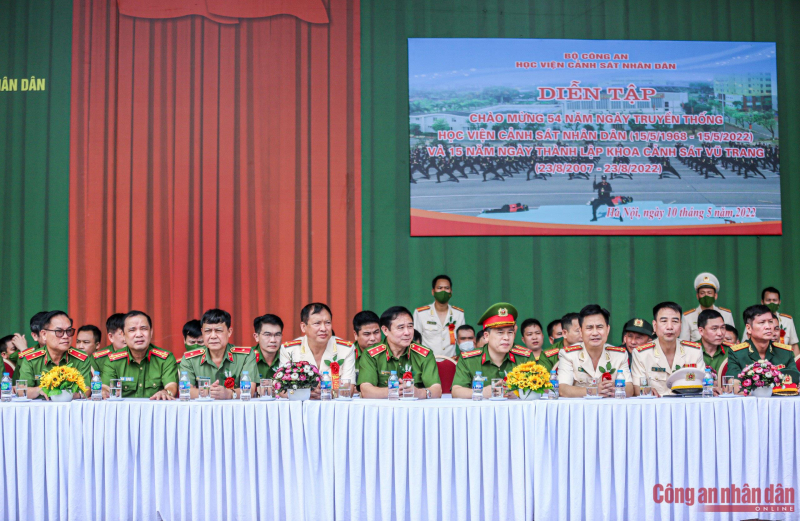 Over the past 54 years, the academy has been constantly growing in all aspects, and now become the largest education and training institution in the Public Security Forces.
The quality of its lecturers has been increasingly improved. Currently, the academy has 4 professors, 34 associate professors, 177 lectures holding doctorate degrees and nearly 500 lectures with master degrees.
The Faculty of Armed Police was established in 2007. In the past 15 years, the faculty has trained thousands of students.
The faculty has received 2 Certificates of Merit from the Minister of Public Security and several Certificates of Merit from the Mobile Police Command.
Speaking at the event, Lieutenant Tran Minh Huong, Director of the PPA said that, the ceremony is an opportunity for all teachers, officers and students to recall the university's glorious tradition and actively respond to the emulation movement "Well teaching and well learning" launched by the Ministry of Public Security.
He asked all the staff and students to strengthen solidarity and cohesion as well as make more effort to further develop the school.
Below are several pictures of the performances at the celebration of the  54th Traditional Day of the PPA: