Public security finance, logistics, technology, health sectors review task performance in first three quarters
21:17 03/10/2021
PSNews - Deputy Minister of Public Security Sen. Lt. Gen. Nguyen Van Son chaired a meeting on October 1 to review the task performance of the public security finance, logistics, technology, and health sectors over the past months and roll out working plans for them until the end of 2021.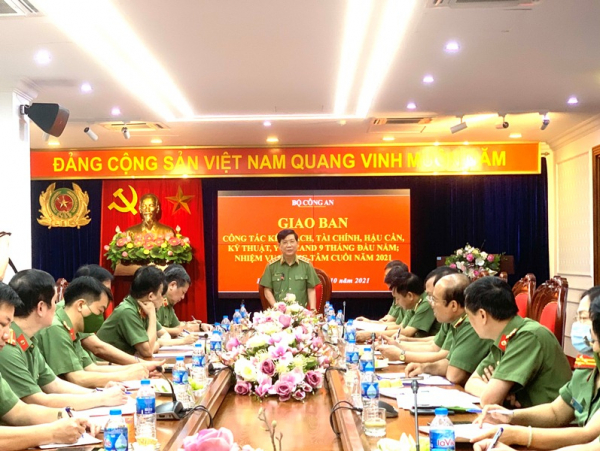 In the first three quarters of 2021, amidst the complicated development of the COVID-19 pandemic, the sectors have overcome difficulties and completed their assigned tasks under the direction of the Ministry of Public Security's leadership.
They also ensure finance, logistical supplies, technical services and medical equipment for the Public Security Forces to perform the political tasks assigned by the Party and State, especially in combating the pandemic.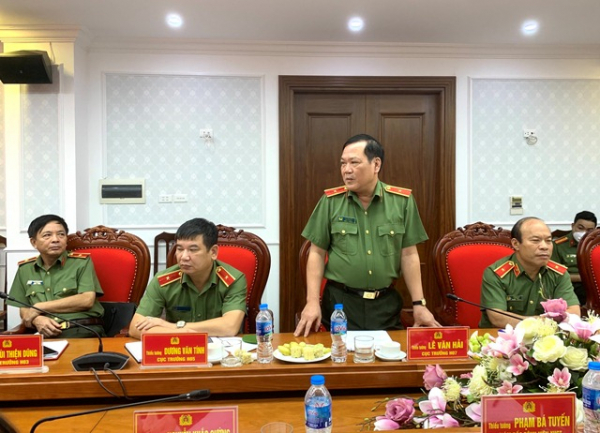 Deputy Minister Son stressed the sectors' heavy responsibilities in the coming time, asking leaders of the sectors to strictly follow the directions and working programs of the Ministry of Public Security on funding, logistical distribution, technical services and healthcare while making the most of favorable conditions to fulfill their tasks.
According to the Deputy Minister, as the pandemic will see more complicated developments in the future, the sectors, particularly health sector, should proactively propose effective anti-pandemic solutions to the leadership of the Ministry while ensuring social security and taking care of the health of people. They should also prepare enough equipment and supplies to fight the disease in all situations, Deputy Minister Son asked.