Public Security Forces' Line-up Regulations, Shooting and Martial Arts Competition opens in Can Tho
Thứ Năm, 05/05/2022, 22:28
The Ministry of Public Security (MPS) held the opening ceremony for the Public Security Forces' Line-up Regulations, Shooting and Martial Arts Competition in Group 8 in Central Square of Phong Dien district, Can Tho city on May 3.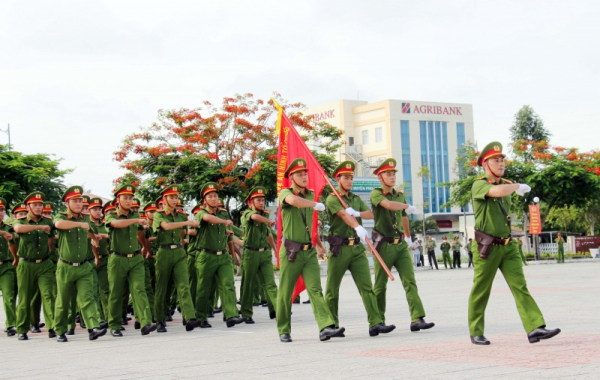 The opening ceremony saw the presence of Major General Le Hong Hiep, Vice Director of the Department of Party and Political Work, Vice Head of the Steering Committee of the Competition, and Major General Nguyen Van Thuan, Director of the Municipal Police Department of Can Tho and other high-ranking officials.
Speaking at the ceremony, Major general Le Hong Hiep emphasized that the event was an activity to mark the 60th Traditional Day of the Vietnamese People's Police Force (July 20, 1962 – 2022).
The three-day competition concludes on May 5.