Public Security Forces requested to actively join flood relief efforts
22:24 02/12/2021
The Ministry of Public Security (MPS) on December 1 issued a dispatch requesting its subordinate agencies and units to respond actively to natural disasters.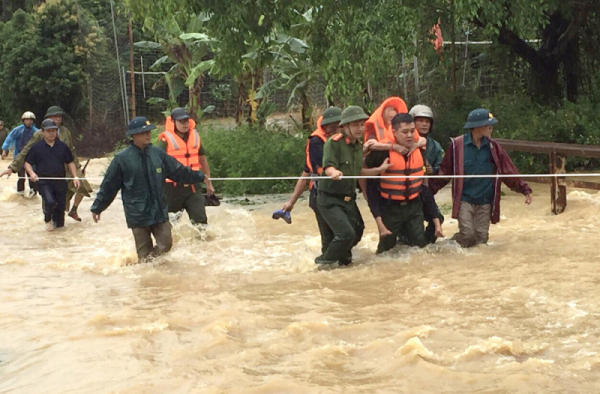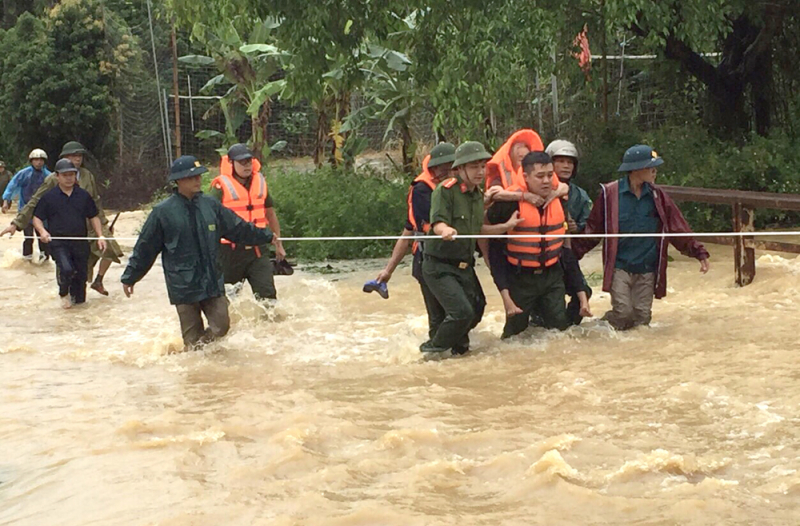 The dispatch, which was sent to leaders of the High Command of Mobile Police, the Department of Traffic Police, the Department of Fire Police, the Police Department of Management of Prison, Compulsory Re-education Center and Reformatory, the Department of Information and Communication, the Department of Equipment and Logistics; Department of Telecommunications and Cipher as well as the provincial police departments of Quang Nam, Quang Ngai, Binh Dinh, Phu Yen, Khanh Hoa, Gia Lai, Kon Tum and Dak Lak.
In the coming days, rains may trigger floods and landslides in various localities, so the MPS requests the agencies and units to:
Take urgent and drastic measures to respond effectively to possible disasters triggered by heavy rains and promptly overcome consequences while ensuring security, order in the localities, and protecting people and property.
Strictly implement the direction of the Prime Minister, the Central Committee for Natural Disaster Prevention and Control, the National Committee for Incident and Disaster Response and Search and Rescue, the MPS and local authorities on disaster responses amid the COVID-19 pandemic.
Closely coordinate with functional forces to evacuate residents from dangerous areas at high risks of serious flooding,  landslide and flashflood.
Visit, encourage and support flood-hit families, especially those with dead or missing members, help local people repair houses, quickly restore traffic routes, essential infrastructural projects and production activities after floods.
Closely monitor developments of the dangerous weather phenomena, draw up appropriate plans for disaster relief and rescue, and play the leading role in natural disaster response and relief efforts.
Ensure security and order given the complicated situation of disasters and diseases, following directions of the Minister of Public Security and plans of the MPS.
Protect stations, especially documents, professional records and equipment, and ensure safety for officers and soldiers.
Deploy forces to guide the traffic, particularly in flooded and eroded areas or areas prone to landslide, and prevent people from crossing dangerous areas.
Continue the engagement of the communal police force in natural disaster response and prevention of the pandemic.
Prepare means and forces to support hard-hit areas, and ensure smooth communications for disaster responses and rescue missions.
Spread examples of the Public Security Forces in the fight against diseases and natural disaster relief activities. Regularly report situations in localities to the MPS.