Public Security Forces should ensure public order and security during pandemic: Minister To Lam
12:51 15/09/2021
The Security and Social Order Subcommittee under the National Steering Committee for COVID-19 Prevention and Control, on September 13, held its first meeting to implement plans on ensuring security, social order and safety in support of the COVID-19 prevention and control effort.
General To Lam, Minister of Public Security, Member of the National Steering Committee, Head of the Sub-Committee chaired the meeting. The meeting saw the presence of other members of the subcommittee and representatives of relevant agencies.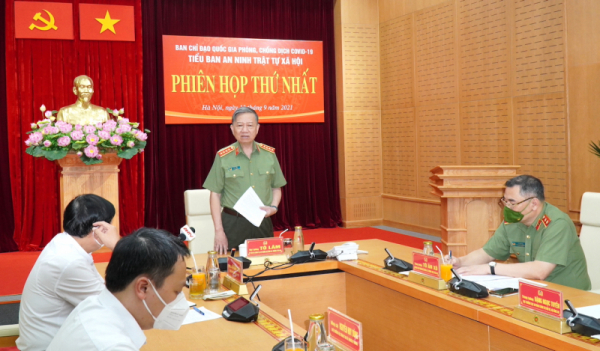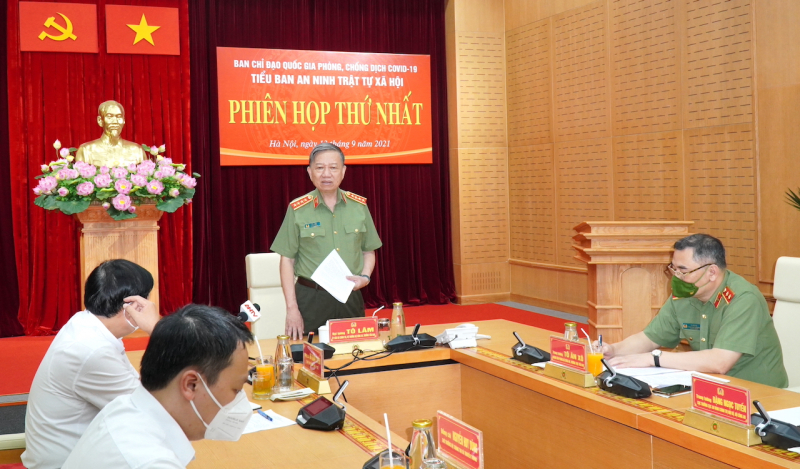 At the meeting, Lieutenant General To An Xo, Chief of the Office of the Ministry of Public Security, briefed the delegates on the Subcommittee's plan with 5 objectives and 8 key tasks to ensure security and social order for COVID-19 prevention and control.
Speaking at meeting, Minister To Lam affirmed that, over the past time, the Public Security Forces detected and defeated a lot of conspiracies and activities by hostile forces to sabotage national security and public order as well as drastically fought crimes in the face of the complicated development of the pandemic.
Meanwhile, the local-level police forces effectively implemented the professional measures to ensure security and public order while participating actively in preventing and controlling the pandemic at the grassroots levels.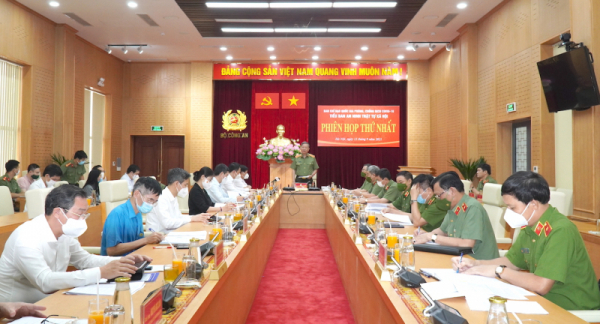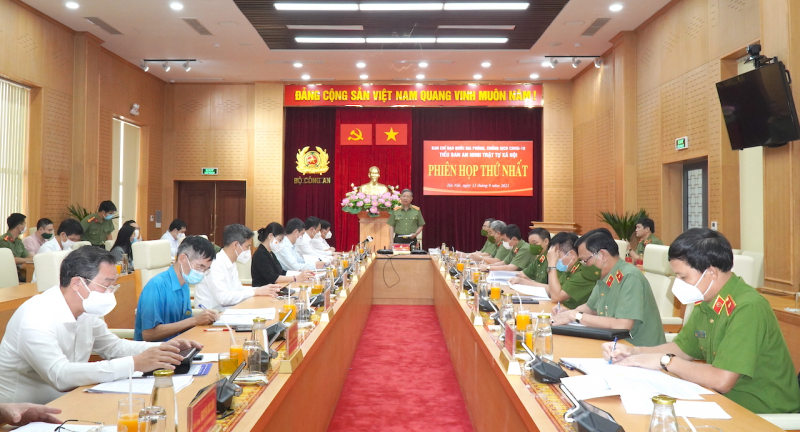 Minister To Lam asked the members of the Sub-committee to implement work plans with the spirit of "fighting the COVID-19 pandemic like fighting an enemy" and mobilize forces to grasp the situation to advise the Party and State on effective solutions to ensuring public order and security during the pandemic.
In addition, the Subcommittee should effectively mobilize both international and domestic resources to successfully control the pandemic and quickly recover the socio-economic development.
The minister noted that the Public Security Forces have to proactively and promptly handle complicated cases related to public order and security in support the disease prevention and control efforts while suppressing criminals who take advantage of the pandemic to commit crimes.
"Members of the Subcommittee have to regularly review, adjust and supplement plans to ensure security and social order based on developments in the pandemic", the minister added.