Minister To Lam works with PSCPC's Inspection Commission Office
17:46 09/09/2021
General To Lam, Member of the Politburo, Secretary of the Public Security Central Party Committee (PSCPC), Minister of Public Security, on September 8 worked with the Inspection Commission under the PSCPC on inspection, supervision and enforcement of the Party discipline.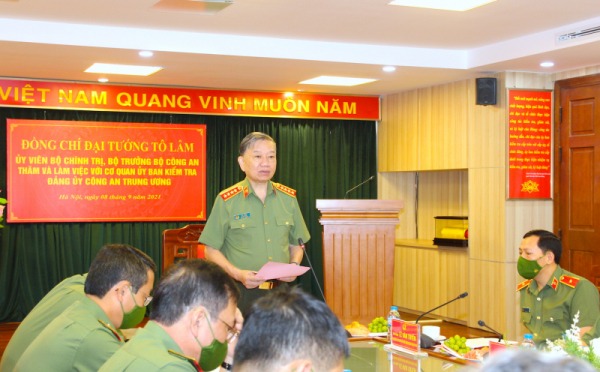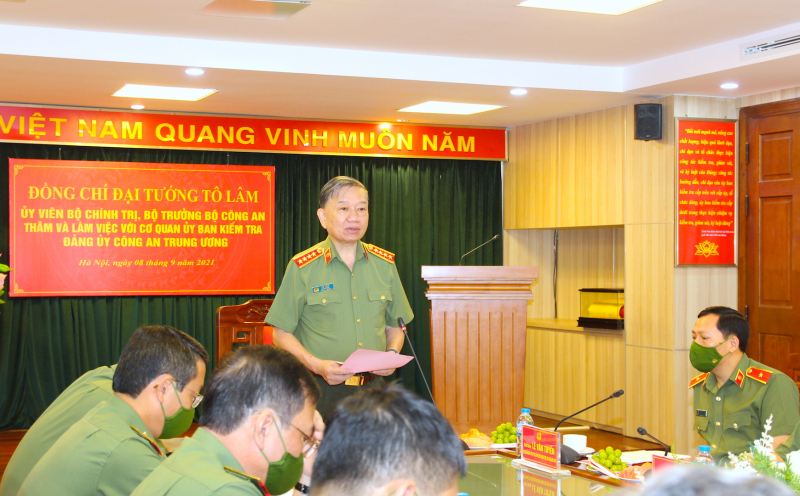 Speaking at the event, Minister To Lam highlighted that the PSCPC is focusing on the scheme of "Building revolutionary, regular, elite and modern Public Security Forces by 2030", including the development of a contingent of Party inspection officers at all levels who can meet all working requirements and fulfill their assigned tasks in the coming time.
The meeting also reviewed the performance of tasks of the Party inspection sector of the PSCPC and discussed specific solutions to improve the capabilities of the Inspection Commission and its affiliates at all levels.
Major General Le Van Tuyen, Vice Permanent Chairman of the PSCPC and Head of the PSCPC's Inspection Commission Office, briefed the delegates on the working results of the commission office and the whole sector over the past time.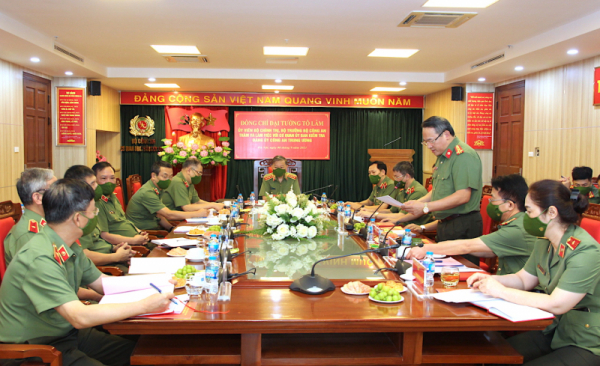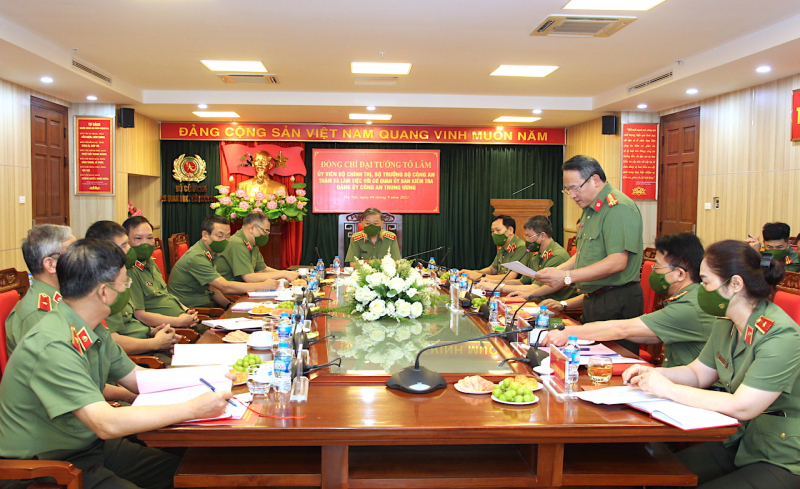 Minister To Lam appreciated the effort and achievements gained by the PSCPC's Inspection Commission Office over the past time and asked the Office to strictly implement the Resolutions of the 13th National Party Congress and the 7th Congress of the PSCPC in the term 2020 - 2025, focusing on building clean and strong Public Security Forces.
Minister Lam also asked the Office to actively grasp the situation and enhance coordination with the Party Central Committee' Inspection Commission and relevant agencies.
It should also complete the project to streamline the sector's organizational structure, pay more attention to the raise qualities and qualifications of all officers in charge of Party inspection while taking due care of them both at work and in life.