Security guard force absolutely ensures security and safety of US President
Thứ Năm, 14/09/2023, 21:52
US President Joe Biden paid a state visit to Vietnam at the invitation of General Secretary Nguyen Phu Trong on September 10 - 11.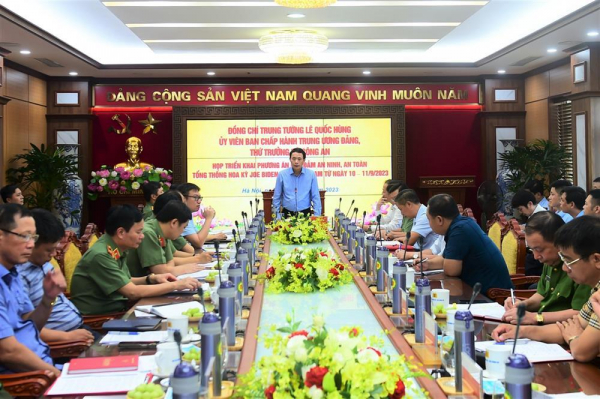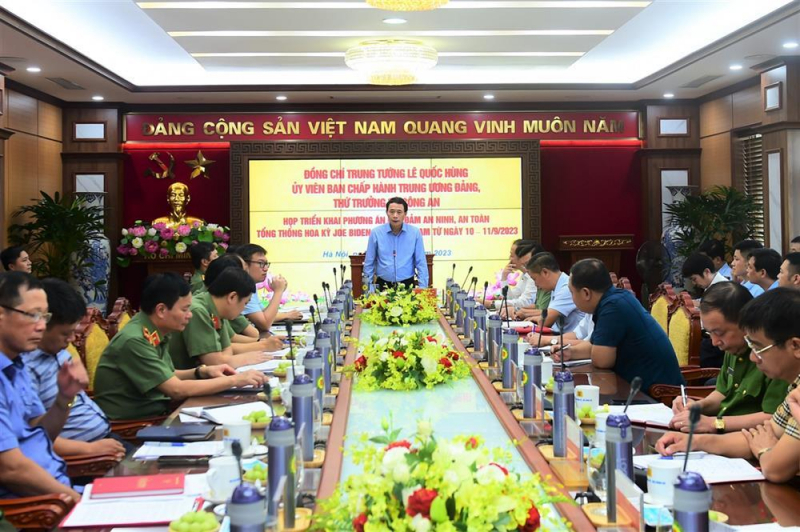 The visit took place on the occasion of the 10th anniversary of the establishment of the Vietnam-US Comprehensive Partnership.
During the visit of the US President to Vietnam, the Security Guard Command under the Ministry of Public Security excellently fulfilled its duties of grasping the situation of political security and social order in the Capital City of Hanoi, and ensure absolute safety for the visiting US delegation.
The command also closely coordinated with units under the Ministry of Foreign Affairs and related agencies in performing protocol regulations on receiving, guarding and conveying the US President's delegation during its visit to Vietnam.
Based on the contents agreed upon by the two parties and the results of the survey of meeting places, travel routes and accommodations of the US President, the Security Guard Command proactively drew up plans to protect the US President, mobilize maximum forces and modern technical means to implement the plans.
Under the plans, leaders of the security guard force assign specific tasks to each unit and each individual officer participating in the protection plan with the Special Events and International Visitors Protection Department holding the main responsibility.
In addition, to ensure the security and safety of the US Presidential delegation, the Security Guard Command coordinated closely with the US security forces to take professional technical measures to carry out security checks and be ready for any contingencies in the air, on the ground, and underground where the US President was present.
"Along with mobilizing the unit's modern technical means, we also concentrate our forces and prepare standing teams ready to deploy where issues arise with the aim of absolutely ensuring security and safety for the President during his stay in Vietnam", Lieutenant Colonel Nguyen Minh Thuy, Deputy Chief of the Security Techniques Office shared.
US President Joe Biden's visit to Vietnam ended successfully, and the Vietnamese police in general, and the security guard force in particular, has contributed largely to the success and left a good impression on the guests and other international friends.