Seminar discusses building of grassroots-level Party organizations in Public Security Forces
22:20 30/10/2021
The Public Security Central Party Committee (PSCPC) held a seminar in the form of videoconferencing on October 28 to discuss solutions for building grassroots-level Party organizations and improving the quality of Party members in the Public Security Forces.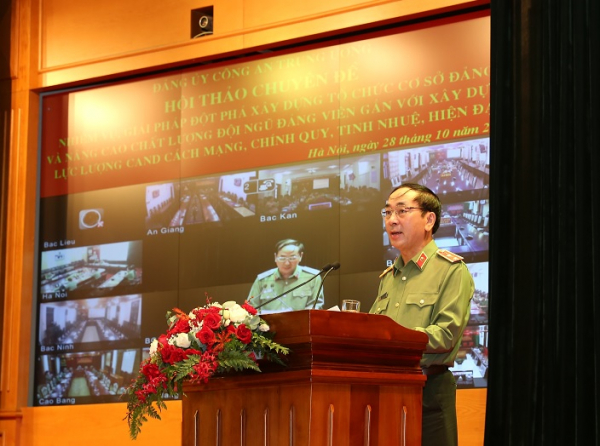 Lieutenant General Tran Quoc To, Member of the Party Central Committee, Deputy Secretary of the PSCPC and Deputy Minister of Public Security, chaired the seminar.
In his opening remarks, Deputy Minister Tran Quoc To emphasized that building Party organizations and a corps of qualified Party members is a key mission of the Party which is strongly emphasized at National Party Congresses. 
According to him, over the past time, the PSCPC has paid due attention to the work of comprehensively building Party organizations and members in the People's Public Security Forces.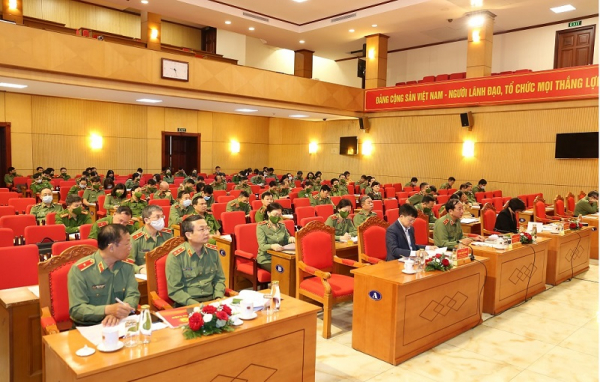 At the seminar, delegates from various under-ministerial agencies and local police departments discussed related issues, reviewed results of Party work in the Public Security Forces over the past time, and shared experience in building Party organizations at all levels.
To conclude the event, Deputy Minister Tran Quoc To thanked the participants for their ideas and recommendations. He assigned the Public Security Department of Party and Political Work to draft a thematic report of the seminar based on the opinions discussed at the event.