Third conference on the building of National Data Center held by Ministry of Public Secuirty
Thứ Tư, 15/03/2023, 09:17
PSNews - The Ministry of Public Security held the third National Scientific Conference on building the National Data Center with the theme "Building basic infrastructure, substation shell infrastructure, planning and developing the database of the National Data Center," on the afternoon of March 10, 2023, in Hanoi.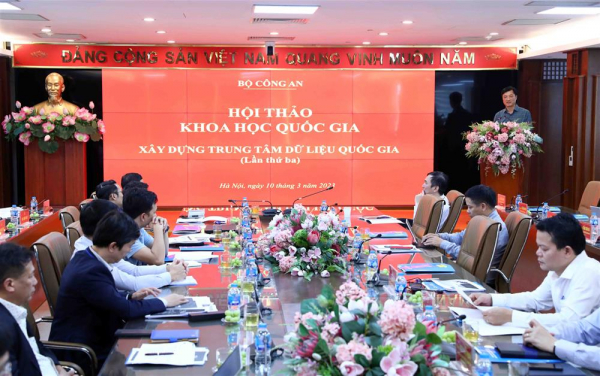 Standing Deputy of the Working Group on Project 06 and Deputy Minister of Public Security Lieutenant General Nguyen Duy Ngoc chaired the meeting.
Speaking at the opening of the workshop, Deputy Minister Nguyen Duy Ngoc stated that the results achieved in the implementation of the Government's Project 06 are the foundation for the Ministry of Public Security to draw up the project to build the National Data Center. 
The Deputy Minister said that, in the past two conferences, experts and scientists gave a lot of good ideas and recommendations on the building of the National Data Center, as well as referred to international standards for human resources and valuable experience building data centers in many countries around the world.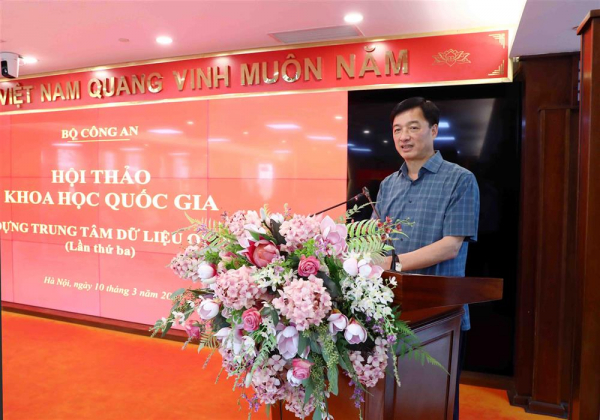 At the third edition, experts and scientists shared knowledge related to the building of the national data center and discussed topics such as physical infrastructure of the national data centers; the infrastructure of the central station of the data center; good data center models; the data center's central station shell infrastructure.
Speaking at the closing session of the conference, Deputy Director of the Police Department for Administrative Management of Social Order under the Ministry of Public Security Senior Colonel Vu Van Tan thanked delegates for their valuable ideas and comments, saying that the participating experts and scientists' opinions at the meeting were very important, helping the Working Group develop the general project to build the national data center as well as subprojects to the competent authorities for approval.