Thua Thien Hue police and mass organizations carry out activities to strengthen Vietnam – Laos relations
21:41 18/05/2022
The Provincial Police Department of Thua Thien Hue has implemented various cooperation plans with the Lao provinces of Salavan, Sekong and Champasack, in response to the "Vietnam - Laos, Laos - Vietnam Solidarity and Friendship Year", 60th anniversary of diplomatic relations establishment (May 9, 1962-2022), 45th anniversary of the Vietnam-Laos Treaty of Friendship and Cooperation (July 18, 1977-2022), released Senior Colonel Nguyen Thanh Tuan, Director of the Provincial Police Department.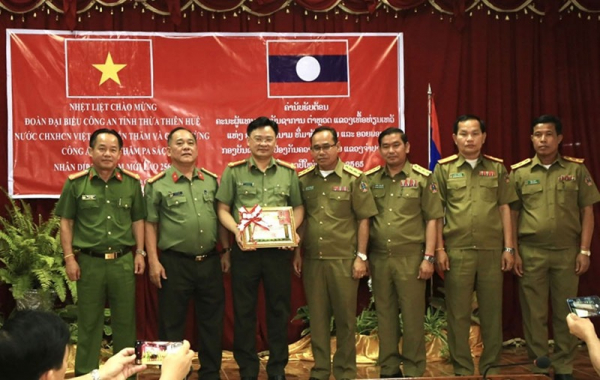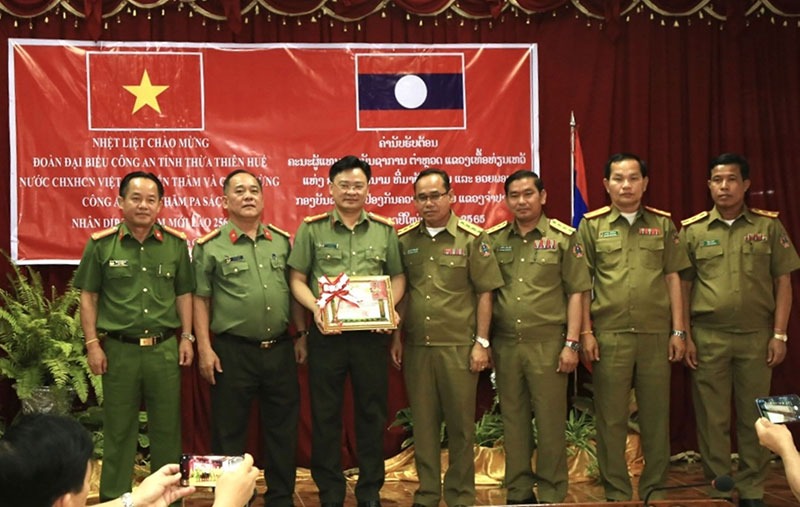 The provincial police has recently handed newly-built working offices to the Lao police in Co Tai-A Deng village, Sa Muoi District, Salavan Province and Ka Lo and Se Sap villages, Ka Lum District, Sekong Province.
During a 7-day working visit to Lao Salavan, Sekong and Champasack provinces in early April, a delegation of the provincial Police and People's Procuracy of Thua Thien Hue discussed and signed agreements with local partners, including an MoU on cooperation in ensuring security and order, prevention and combat of drug-related crimes between the two sides.
The Thua Thien Hue Provincial Police Department was rewarded the Labor Medal by the Prime Minister of Laos for its support for the 4 provinces in southern Laos.
Other agencies and social organizations of Thua Thien Hue also carried out various activities in response to the 60th anniversary of the establishment of bilateral diplomatic relations and 45th anniversary of signing the friendship and cooperation treaty.
Tran Thi Mai, President of the Union of Friendship Organizations of Thua Thien Hue, said the union had offered assistance to thousands of Lao students at various education institutes in Hue as well as supported Lao patients being treated at the Hue Central Hospital.