Vietnamese MPS, Cambodian MoI tighten ties
Thứ Năm, 23/12/2021, 21:25
During the official visit of President Nguyen Xuan Phuc to Cambodia, Vietnamese Minister of Public Security General To Lam leading the high-ranking delegation of the Ministry of Public Security (MPS) on December 22 had talks with Cambodian Deputy Prime Minister and Minister of Interior Samdech Krolahom Sar Kheng, who headed a high-ranking delegation of the Cambodian Ministry of Interior (MoI).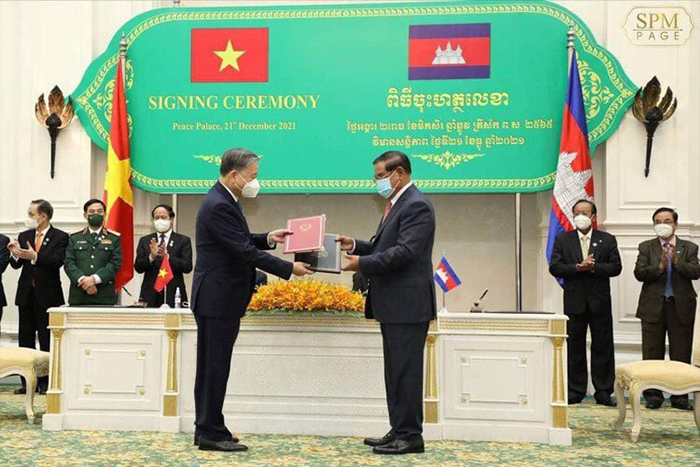 Earlier, Minister To Lam and Mr. Samdech Krolahom Sar Kheng had signed the 2022 Cooperation Plan between the two ministries, in the presence of President Nguyen Xuan Phuc and Cambodian Prime Minister Samdech Techo Hun Sen,.
During the talks, the two sides affirmed to continue closely coordinating in ensuring national security, social order and safety of each country, and making safe preparations for visits and working trips of high-level delegations of one country to another.
They pledged to successfully implement the guidelines and directions of their leaders in the fight against crimes of all kinds, especially drug trafficking, human trafficking, hi-tech crimes and economic crimes, while promptly exchanging information and conducting joint investigation and arrest of transnational criminals.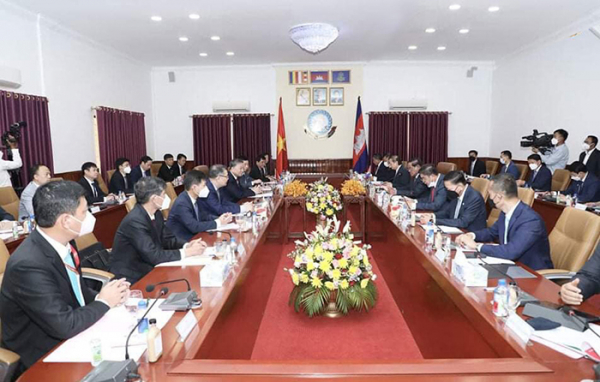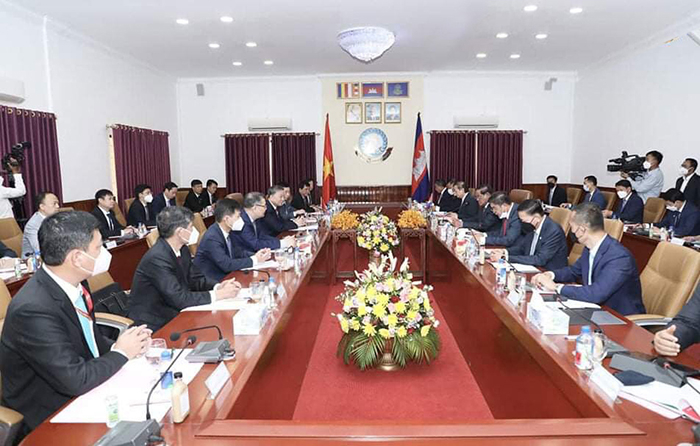 Police of the two sides in localities along the Vietnam-Cambodia borderline should regularly exchange information and jointly resolve arising issues, the two leaders affirmed.
The two sides also reached consensus on tightening cooperation in the fight against the COVID-19 pandemic.
Police forces of the two countries will strengthen cooperation to ensure security and order in border areas in order to step up the implementation of legal documents on Vietnam-Cambodia border demarcation and marker planting.
Minister To Lam affirmed that the Vietnamese MPS is ready to coordinate and support the Cambodian MoI to safeguard 2022 Cambodian communal elections and events within the ASEAN framework to be held in Cambodia in 2022 when the country is the Chair of ASEAN.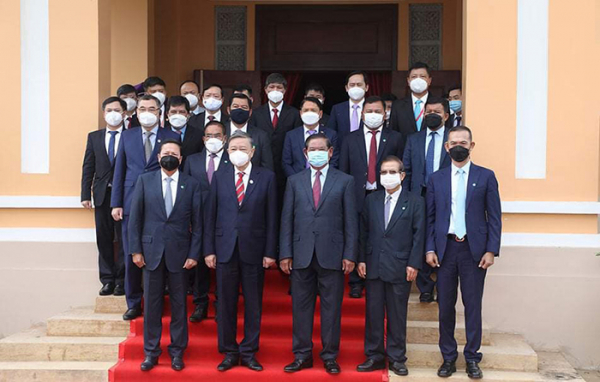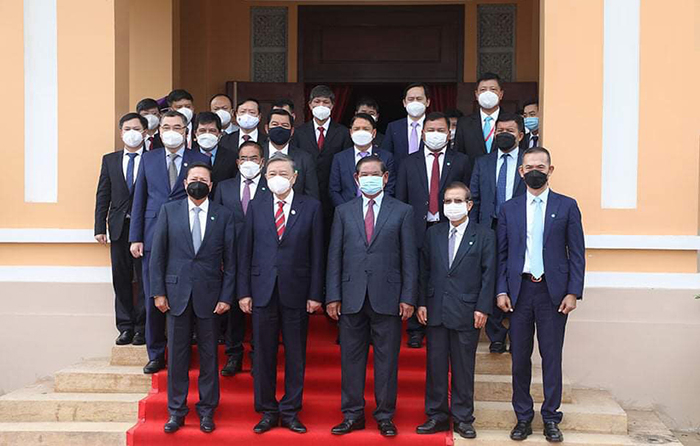 As the year of 2022 also marks the 55th founding anniversary of the diplomatic relations between the two countries, the two ministers will further coordinate in ensuring security and safety for important political events in each country as well as visits of senior leaders.
The two sides also promised to support each other at global and regional forums, especially in the field of crime prevention and control.