Vietnam pledges to contribute to formation of Global Digital Compact
Thứ Ba, 31/01/2023, 21:30
Vietnam pledges to actively participate in and contribute to the building of the Global Digital Compact (GDC) to promote the implementation of the United Nations' 2030 Agenda, a Vietnamese representative told the first Informal Consultations on GDC in New York on January 30.
The building of the compact is necessary to promote a safer, fairer and more developed digital world for all. Ambassador Dang Hoang Giang, Permanent Representative of Vietnam to the UN, said at the event.
It is also important to ensure the goal of universal connectivity by 2030, so that everyone can have access to the Internet, digital technologies and services at affordable costs.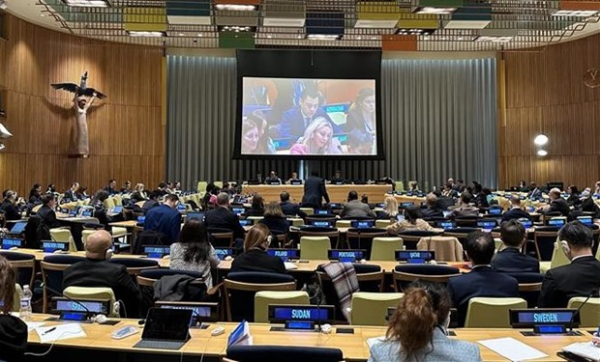 Although this is an intergovernmental process, it is necessary to create conditions for the participation of the private sector to make the process more comprehensive.
The GDC needs to ensure the basic principles of the UN Charter and international law, under which all countries and stakeholders must fully comply with national sovereignty in cyberspace and territorial integrity, and not interfere in the internal affairs of other countries, added Giang.
The GDC is one of 16 processes being discussed at the UN to implement the UN Secretary-General's report 'Our Joint Agenda' (OCA) that will outline shared principles for an open, free and secure digital future for all.
The process on the compact will take place from February 2023 until its approval at the Summit of the Future in September 2024.