US promotes cooperation with Vietnam based on mutual understanding and trust
Thứ Bảy, 09/09/2023, 22:58
PSNews - US Ambassador to Vietnam Marc Knapper on September 6 met with the media to provide information about the upcoming State visit to Vietnam by President Joseph R. Biden, Jr.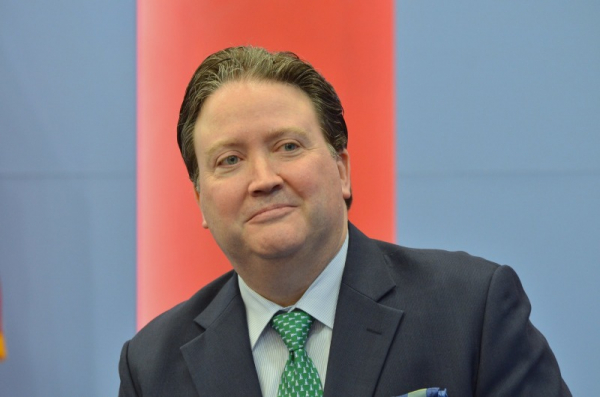 US President Joseph R. Biden, Jr. will pay a State visit to Vietnam from September 10 – 11. The visit is made at the invitation of the General Secretary of the Central Committee of the Communist Party of Vietnam, Nguyen Phu Trong.
Talking to the press, US Ambassador to Vietnam Marc Knapper noted that the US's policy towards Vietnam for the past many years was based on the respect for each other's territorial integrity, sovereignty, and political institutions.
He then said that he looks forward to President Biden's visit to Vietnam to show that the two countries' futures are connected with each other and to realize the set targets.
The ambassador also noted that the fastest way to boost bilateral cooperation based on mutual understanding and trust would be stepping up people-to-people exchanges.
Besides, according to the ambassador, increasing educational cooperation is also a foundation to build the bilateral relations. There are about 30,000 Vietnamese students studying in the US at present, forming the fifth largest community of foreign students there. 
The diplomat hoped that President Biden's visit would also open up more opportunities for educational partnership between the countries.