Positive outlook for fresh banana exports to Japan
Thứ Năm, 02/03/2023, 19:05
With Vietnamese banana exports to Japan making up less than 1% of the Far East nation's banana imports, there remains ample room for the export of bananas as well as other fruits to this market in the future, according to industry insiders.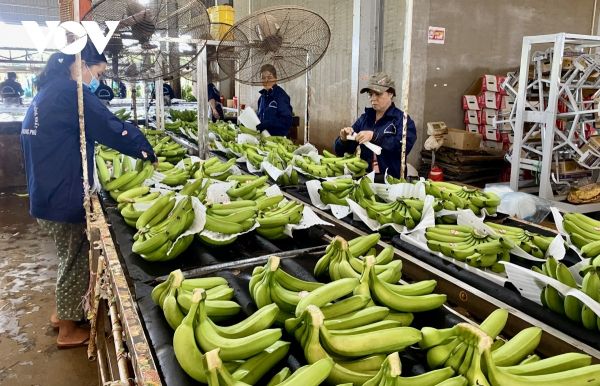 Ta Duc Minh, Vietnamese Trade Counselor in Japan, revealed that some supermarket chains in Japan have unveiled plans to increase the import of Vietnamese bananas.
Most notably, Japanese enterprises are planning to focus more on importing Fohla banana varieties that have been granted organic certification.
Leading Japanese retailer AEON is in need of importing an unlimited quantity of bananas, provided that Vietnamese partners are able to meet stringent requirements in terms of quality.
At present, Vietnamese bananas are favoured by Japanese consumers thanks to their better quality compared to those imported from the Philippines. This is also the primary reason why several Japanese enterprises will move to increase their imports of Vietnamese bananas in the future.
According to the Vietnamese Trade Office in Japan, the country's banana exports to the Japanese market reached over US$7 million last year, accounting for less than 1% of the Far East nation's banana imports, thereby creating opportunities to increase market share within the demanding market.
The Vietnamese trade official therefore advised local banana exporters to ensure the implementation of synchronous linkages from growing, processing, preserving, transporting, and exporting as a way of further accelerating the export of fresh fruit and vegetables, including bananas, to Japan in a sustainable manner.
Furthermore, local businesses are required to ensure stable price and supply sources alongside meeting requirements relating to food safety standards and origin traceability, he noted.