Vietnam, Indonesia aim to raise bilateral trade
Thứ Tư, 06/09/2023, 18:46
Bilateral trade cooperation between Vietnam and Indonesia is prospering, with the two sides aiming to surpass the US$15 billion trade target set for 2023, according to the Ministry of Industry and Trade.
According to an annoucement of the Ministry of Industry and Trade, the first four months of 2023 saw bilateral trade between Vietnam and Indonesia expand 9% year on year to US$4.2 billion, including US$1.6 billion worth of Vietnamese exports. Given the steady growth, the trade value is likely to hit or even surpass the US$15 billion target set for the whole year.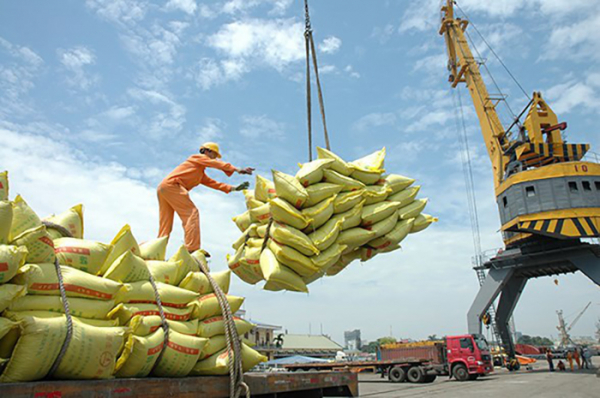 Indonesia is currently Vietnam's third largest trading partner, while Vietnam is Indonesia's fourth largest trading partner in Southeast Asia.
Notably, Vietnam is a reputable and quality supplier of many products to the Indonesian market, such as rice, coffee, rubber, seafood, textiles, footwear, mobile phones and components, iron, steel, and other construction materials, plastic products, among others.
Meanwhile, many of Indonesia's major products like coal, auto parts, palm oil, plastic raw materials, animal feed and raw materials, chemicals, and metals are the favourites with Vietnamese businesses to support production and business activities.
Vietnamese businesses raked in US$149 million from exporting rice to Indonesia in the first four months of 2023, representing a sudden increase of 2,514% over the same period last year. Besides importing rice, Indonesia is also a potential market for other Vietnamese food products.
Statistics show the largest economy in Southeast Asia backed by a market of 275 million consumer imports US$16 billion worth of food, foodstuffs and beverages every year, making up 6.5% of its total imports.
At the recent 55th ASEAN Economic Ministers' Meeting in Jakarta, Indonesian Trade Minister Zulkifli Hasan affirmed Indonesia always considers Vietnam as one of its important economic and trade partners in Southeast Asia. He proposed that the two countries' trade sectors resume visit exchanges, share experience in aquaculture development, and develop the automobile industry.
To enter this large Halal market in the world, Trade Councilor Pham The Cuong says his Trade Office will encourage Vietnamese businesses to take part in large trade fairs in Indonesia, arrange online connectivity forums, and organize consultations to provide Vietnamese businesses with information about the Halal certification.
In addition to proactively engaging in trade promotion, seeking partners, and expanding exports, businesses are required to pay attention to trade defense measures adopted by Indonesia, the Trade Councilor reminds.