Vietnamese exports gradually show positive signs in remaining months
Thứ Bảy, 02/09/2023, 16:06
Vietnamese exports in August growing by 7.7% over the previous month indicates that solutions to trade promotion and market search of local enterprises have produced positive results and there are still opportunities and potential markets for Vietnamese exports in the rest of the year.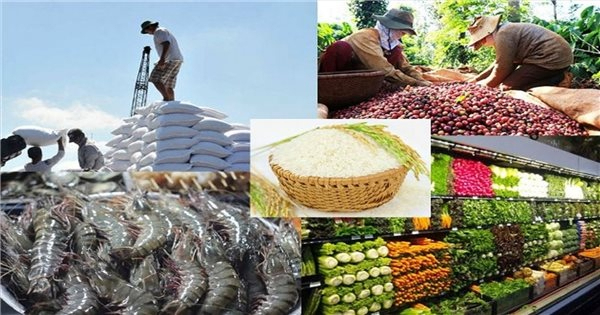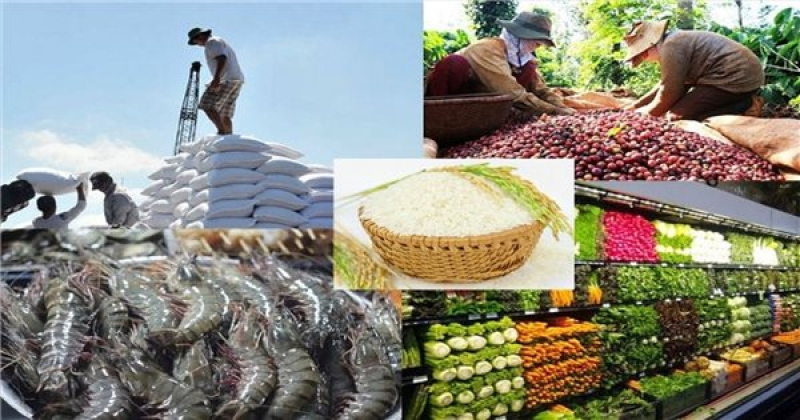 According to the General Statistics Office, in August, the total import-export turnover was estimated at US$60.92 billion, up 6.7% over the previous month, bringing total import-export turnover over thte past eight months to US$435.23 billion.
Most notably, during the last 4 consecutive months, the export turnover has increased at a higher rate than the previous month. This shows that businesses' trade promotion and market search solutions have brought positive results.
However, due to a steep fall in the first months of the year, the eight-month export turnover was estimated to hit US$227.71 billion, down 10% on-year.
Vu Duc Giang, chairman of the Vietnam Textile and Apparel Association (VITAS), said that in July, textile and garment exports reached US$3.27 billion, an increase of 6.8% compared to a month earlier.
This is also the month that reached the highest value in the last 11 months. Textiles and garments are showing good signs of recovery in many markets. In 2023, the textile industry is expected to rake in an export turnover of between US$ 40 billion and US$41 billion.
Currently, textiles and garments are Vietnam's 4th largest export product group behind computers, electronic products and components; Phones and components; machinery, equipment, tools, and spare parts.
Elsewhere fruit and vegetable products have made a very strong breakthrough in recent times. Dang Phuc Nguyen, general secretary of the Vietnam Fruit and Vegetable Association, said that fruit and vegetable export turnover in the past 8 months hit estimated US$3.5 billion, up nearly 56% over the same period from last year.
This is a record high ever for the fruit and vegetable industry. Among them, durian has risen to become the most important export product.
Among the fruit and vegetable groups, durian and dragon fruit are the fruits that contribute greatly to this growth.
In particular, eighth-month durian exports account for 30% of total fruit and vegetable export turnover.
In 2023, fruit and vegetable exports are likely to reach the historic milestone of US$5 billion. In addition, Vietnam has officially exported official sweet potatoes to the Chinese market, thereby creating momentum for the growth of this industry.
Le Hang, communications director of the Vietnam Association of Seafood Exporters and Producers (VASEP), forecasts that by the end of 2023, seafood exports will fetch roughly over US$9 billion, down 15%-16% compared to 2022.
Regarding Tra fish (pangasius) exports, Hang stated that in the context of major markets such as the US, EU and China facing difficulties, finding more opportunities in small markets is considered a hope for pangasius exporters.
According to Hang, the export of Tra fish to some small markets is growing well. This is considered the hope of pangasius enterprises when facing difficulties in traditional large markets.
VASEP expects that the Chinese market will recover better in demand, helping pangasius exports be higher than the first half of 2023. Therefore, it is forecast that pangasius exports in 2022 may reach US$1.7 billion.
Exports likely to resume growth in final quarter of 2023
Regarding export prospects in the remaining months of the year, Nguyen Thao Hien, deputy head of the European - American Market Department under the Ministry of Industry and Trade said that the rate of export turnover reduction has slowed down. In the coming time, it is expected that exports can recover growth in the fourth quarter of 2023.
Besides, free trade agreements (FTAs), such as the UK joining the Comprehensive and Progressive Agreement for Trans-Pacific Partnership (CPTPP) Agreement, will open up plenty of new opportunities for Vietnamese exports.
To maintain competitiveness, Tran Minh Thang, head of the Vietnam Trade Office branch in San Francisco (USA), said that Vietnamese enterprises need to continuously optimize production to maintain competitive prices, produce high quality and creative products, create differences, apply advanced technology to production, respond faster and more flexibly to market needs and consumer preferences.
Practicing sustainable and socially responsible production plays a huge role in demanding markets like the United States, he noted.
Do Viet Ha, a representative of the Vietnam Trade Office in the German market, highlighted major opportunities to bring Vietnamese goods into Germany as saying that German consumers are willing to use good quality products with competitive prices from developing countries.
Vietnam has many products that Germans have high demand for such as wooden furniture, garments, textiles, footwear, coffee, and tropical fruits and vegetables. In addition, Germany is gradually separating its dependence on China for goods and is looking for more suppliers from Vietnam.
To Ngoc Son, head of the Asia-Africa Market Department under the Ministry of Industry and Trade said that to exploit the market well, local businesses need to build brands, promote products, and position products in each segment, apply advanced technology in processing, packaging and preserving products, and diversify forms of trade promotion.
This should be done along with actively researching technical standards and barriers of markets, ensuring complete records, paying attention to green consumption requirements and researching new and potential markets, he added.