Vietnam's recovery to markedly accelerate in 2022
22:08 14/01/2022
PSNews - The World Bank and Standard Chartered Bank forecast Vietnam's recovery will accelerate markedly in 2022, with GDP growing by 5.5 percent to 6.7 percent. According to international economists, this forecast is considered a possible mission. However, the growth also depends on the evolution of the pandemic.
The World Bank (WB) has forecast that Vietnam's economic recovery is likely to accelerate in 2022 as GDP growth is expected to rise to 5.5 percent from 2.6 percent in the year just ended. The forecast was made in the WB's economic update for Vietnam that was released during a press teleconference in Hanoi on January 13.
Entitled "No time to waste: The Challenges and Opportunities of Cleaner Trade for Vietnam", this edition argued that greening the trade sector should be a priority. Trade, while an important driver of Vietnam's remarkable economic growth over the past two decades, is carbon-intensive - accounting for one-third of the country's total greenhouse gas emissions - and polluting.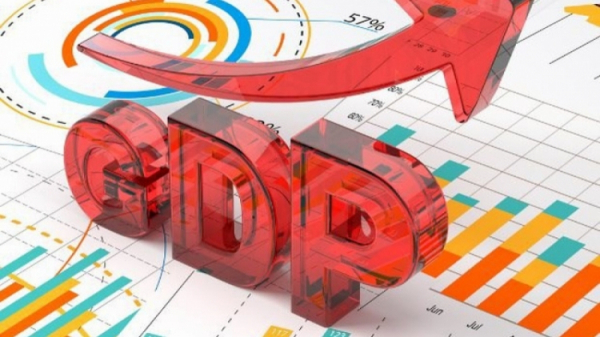 While Vietnam has started to decarbonise activities associated with trade, more need to be done to respond to mounting pressures from main destination markets, customers, and multinational companies for greener products and services, it said.
The report recommended that the Vietnamese Government act on three fronts: facilitate the trade of green goods and services, incentivize green foreign direct investment, and develop more resilient and carbon-free industrial zones.
On the same day, Standard Chartered Bank forecasts Vietnam's recovery will accelerate markedly in 2022, with GDP growing by 6.7 percent.
The forecast is highlighted in the bank's recently published global research report titled "Still battling headwinds" and Vietnam-focused macro-economic research report titled "Vietnam – Moving back to high growth".
According to Standard Chartered's economists, exports should be supported in 2022 by a continued improvement in the global trade environment, although import growth is likely to remain high.
The State Bank of Vietnam is expected to keep its policy rate on hold at 4 percent in 2022 to support credit growth and manage inflation risks.
Standard Chartered Bank maintains its medium-term constructive view on the Vietnamese dong amid expectations of a strong balance of payments.
The rapid pace of appreciation since July reflects more flexible exchange rate management by the central bank. The Vietnamese dong is among the best-performing emerging market currencies in 2021.