Ha Long Bay among top 25 world's most beautiful places
Thứ Tư, 15/03/2023, 08:31
Prestigious website CNN Travel of the United States has named Ha Long Bay in the northern province of Quang Ninh in its list of the top 25 most beautiful places worldwide.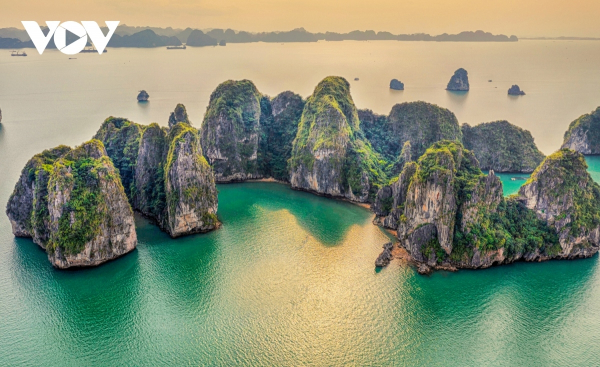 According to CNN Travel, Ha Long Bay is one of the most popular natural attractions throughout all of Southeast Asia and is one of the most beautiful places in Vietnam.
"With 1,969 islets of hulking limestone and deep, green waters that are home to myriad floating villages, this is a place where time slows to a standstill," introduced CNN Travel.
It also suggested that visitors should sail on a junk boat, pick up a kayak, and enjoy time in the quieter reaches of this vast and fascinating corner of the South China Sea known as the East Sea locally.
The popular travel destination, just a two-hour drive from Hanoi, was named a UNESCO World Heritage Site in 1994. In addition, it was also recognised for its outstanding geological and geomorphological value by the World Heritage Committee in 2000.
Previously, a number of other prestigious foreign magazines and websites have also hailed the magnificent bay.
Fodor's Travel, a trusted resource offering expert travel advice for every stage of a traveler's trip for nearly eight decades, also listed the destination among the top 25 natural wonders in Southeast Asia.
Meanwhile, the South China Morning Post (SCMP) based in Hong Kong (China) named Ha Long Bay among one of the most popular attractions in all of Asia.
Furthermore, the UNESCO heritage site was featured as one of the most beautiful places in the world to add to any traveler's bucket list in 2022, according to Canadian travel publication The Travel.
Moreover, it also was named amongst the 50 most beautiful natural wonders on Earth, as selected by US-based magazine Insider.