PPA drum troupe to join special art program
Thứ Năm, 23/02/2023, 21:33
PSNews - A special art program marking the 80th anniversary of the "Development Scheme of Vietnamese Culture", the first platform on culture launched by the Communist Party of Vietnam, will take place at Hanoi Opera House on February 28 and broadcast live on VTV.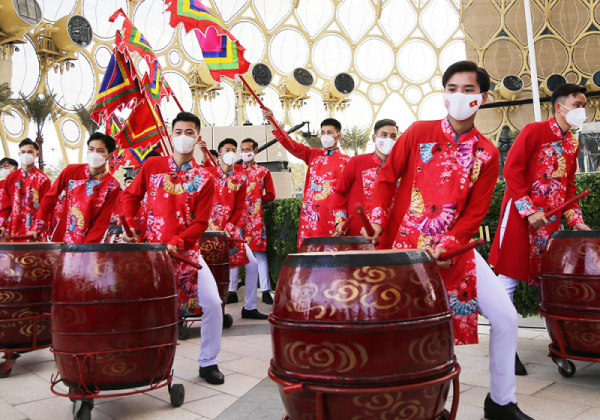 With the theme "Development Scheme  of Vietnamese Culture – Historical imprints", the program is co-organized by the Ministry of Culture, Sports and Tourism, the Party Central Committee's Commission of Information and Education, the Vietnam Television (VTV).
The program is joined by the Vietnam Theater of Contemporary Art, many other units, including the drum troupe of the People's Police Academy (PPA).
Within the prgram, the PPA's drum troupe will perform the art piece "Echo of a thousand years" in front of the Hanoi Opera House.
The art program gathered many well-known artists, peforming famous art works depicting development of Vietnamese culture over the periods.
The program aims to highlight the value of basic arguments in the 1943 context, an important premise for Vietnamese culture to develop with correct and creative adjustments suitable to practical conditions It also affirms the achievements of the Vietnamese culture in the light of the Party's cultural guideline.
The program is divided into three parts which are "Culture enlightens people's path," "Resistance culture, cultural resistance," and "The culture is alive, the nation is."