Ha Long Bay-Cat Ba Archipelago seeks UNESCO's world heritage status
Thứ Hai, 27/03/2023, 23:53
PSNews - The application for registration of Ha Long Bay - Cat Ba Archipelago as world heritage site will be officially considered by UNESCO during its meeting in September 2023.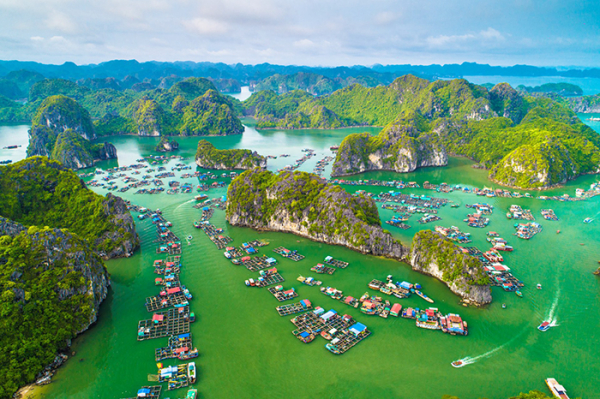 These information was given by Mr. Tran Dinh Thanh, Deputy Director of the Department of Cultural Heritage under the Ministry of Culture, Sports and Tourism during a press conference in March. 
In 1994 and subsequently in 2000, Ha Long Bay in Quang Ninh Province was recognized by UNESCO as World Natural Heritage.
In September 2013, Cat Ba Archipelago nomination dossier was submitted under the criteria of biodiversity to the UNESCO World Heritage Committee. 
After the evaluation process, the International Union for Conservation of Nature (IUCN) submitted a decision to the centre at its 38th meeting in Qatar in 2014, recommending Vietnam to consider the extension of Ha Long Bay's status as a UNESCO World Heritage Site to Cat Ba Archipelago in nearby Hai Phong city.
Cat Ba Archipelago includes over 360 islands, including Cat Ba island in the south of Ha Long Bay. It was previously recognized as a world biosphere by UNESCO.
Seeking the world heritage status aims to maintain and conserve the endemic value of biodiversity of Cat Ba Archipelago, so as to boost socio-economic development of the locality and promote the image of the country.
CNN recently has listed the UNESCO heritage site Ha Long Bay among the 25 most gorgeous destinations on Earth, beside Samburu (Kenya), Rotorua (New Zealand) and Kata Tjuta (Australia).