MPS speeds up project on building modernized Public Security Forces
18:57 13/10/2021
Minister of Public Security General To Lam on October 12 chaired the 4th meeting of the Steering Committee for the Project "Building revolutionary, professional, elite and modernized People's Public Security Forces until 2030".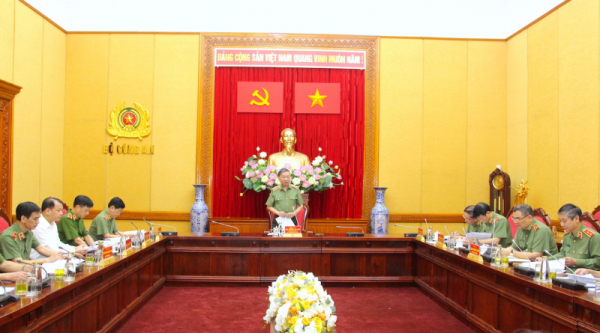 Earlier on October 11, Deputy Minister of Public Security Lieutenant General Tran Quoc To, who is also the deputy head of the project steering committee, chaired a seminar to collect opinions from former senior leaders of the Ministry of Public Security, experts, and scientists on issues related to the project.
Deputy Minister To assigned the Editorial Team of the project to gather opinions of participants in the seminar as well as orientations of the Steering Committee, and then work with the Assistant Board to the Minister to draft a statement and a resolution for the Politburo on the implementation of the project.
At the meeting, the delegates gave comments on the draft documents related to the project.
To conclude the meeting, Minister To Lam said that the Steering Committee basically agreed on the ideas given by the delegates and experts at the meeting.
He asked the Editorial Team to complete the draft documents based on the ideas and submit them to the Public Security Central Party Committee as well as relevant ministries, Central-level agencies, and other sectors for more opinions and recommendations about the project.