Department of Criminal Records and Archives successfully fulfilled all tasks in 2021
21:52 31/12/2021
The Department of Criminal Records and Archives under the Ministry of Public Security (MPS) held a conference on December 30 under the chair of Director, Major General Ngo Thi Hoang Yen to review its task performance in 2021 and deploy a work program for 2022.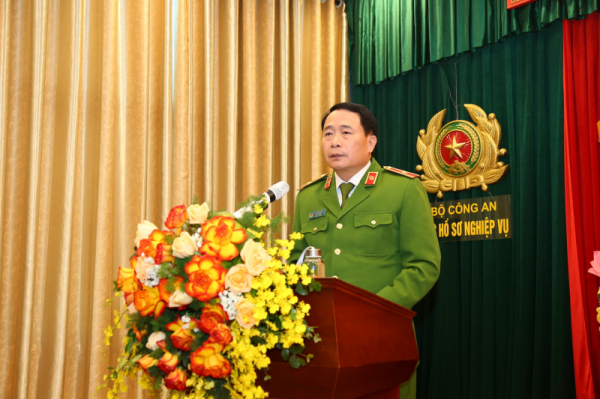 The event saw the presence of Deputy Minister of Public Security Major General Le Quoc Hung.
In 2021, the criminal records and archives sector have successfully implemented their resolutions and working programs as well as successfully performed all tasks assigned by the MPS leadership.
In implementing its missions, the sector tokk breakthrough solutions to improve the quality of criminal data storage, innovate the procedures for the management and use of criminal records, and gradually automate the search and retrieval process of criminal information creating favorable conditions for the Public Security Forces to fight against crimes.
In recognition of its achievements in "For Homeland Security" movement in 2021, the Department of Criminal Records and Archives was awarded an emulation flag while various subunits and officers of the department were granted honorable awards by the State and the MPS.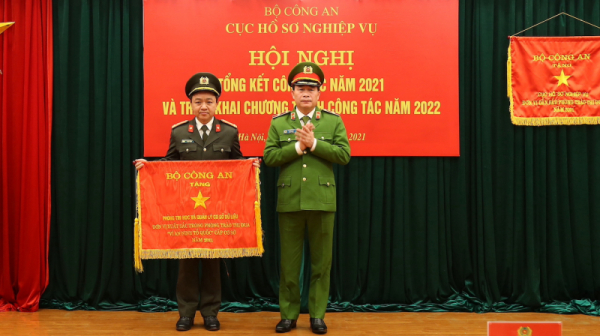 Speaking at the conference, on behalf of the Public Security Central Party Committee and the MPS leadership, Deputy Minister Le Quoc Hung recognized and praised the achievements that the department has obtained over the past year.
The Deputy Minister asked the department to continue advising leaders of the MPS to direct the Public Security Forces to follow regulations on criminal records and archives.
He asked the department to guide and urge under-ministerial agencies and provincial-level police departments to manage their records and archives professionally while regularly inspecting agencies and units' records and archives.
The Deputy Minister also requested the Department of Criminal Records and Archives to connect its criminal database to the National Population Database and strive to become a criminal data center of the whole Public Security Forces, thus contributing to the building of e-Government and the operation of MPS online public services.