Deputy Minister Le Quoc Hung chairs online meeting with southern police on COVID-19 control
17:58 06/09/2021
PSNews - Major General Le Quoc Hung, Deputy Minister of Public Security (MPS), Commander of the Ministry of Public Security's Front Command based in Ho Chi Minh City recently chaired an online meeting leaders of all southern police agencies and units to discuss measures to control COVID-19.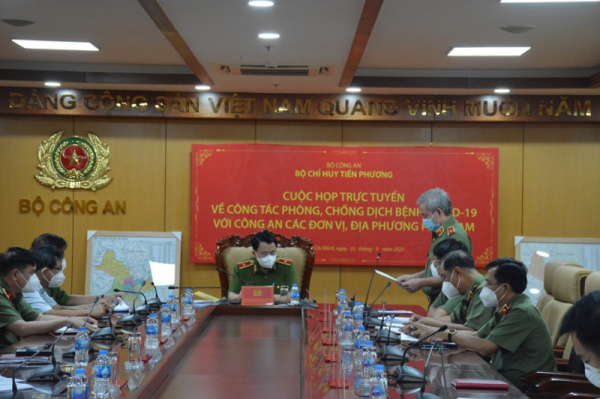 At the meeting, leaders of the relevant agencies under the MPS and of the provincial police  departments in the southern region briefed the deputy minister and delegates on their COVID-19 prevention and control efforts over the past time as well as proposed solutions to effectively solve the COVID-19 situation in the coming time.
Deputy Minister Le Quoc Hung emphasized that the MPS's Front Command is currently dealing with a good deal of work related to the pandemic, and more work is still ahead.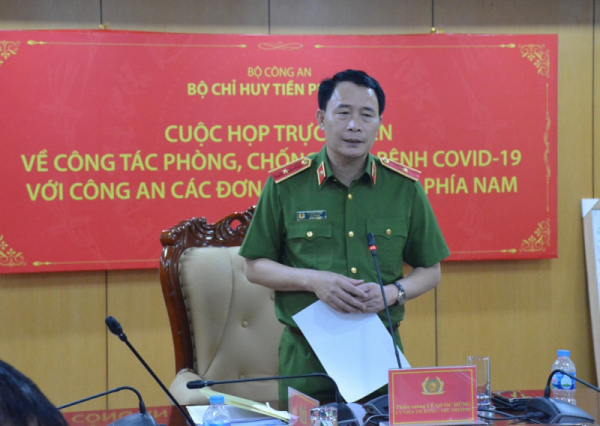 The initiative of the MPS on the establishment of the Front Command has brought about good outcomes. Among its remarkable achievements, the Front Command's proposal to build residential areas into a "fortress" against the COVID-19 pandemic has showed effectiveness and efficiency. The Front Command will exist until the end of the pandemic.
Regarding key tasks in the coming time, Deputy Minister Le Quoc Hung asked the under-ministerial agencies and southern police forces as well as reinforcements to propose approaches to restrain the number of people from traveling in and out of certain areas.
Particularly, they should check and detect COVID-19 infected and suspected among drivers, including those who have been granted the priority QR code by the Directorate for Roads of Vietnam to go through the checkpoint on the "green lane".
All police forces should at the same time prevent all kinds of crimes, ensure security and social order and effectively deal with emerging issues. The competent agencies should strictly handle any acts against officers working in COVID-19 prevention and control.