Deputy Minister Nguyen Van Son pays Tet visits to former MPS leaders
20:31 16/01/2022
Senior Lieutenant General Nguyen Van Son, Deputy Minister of Public Security, led a delegation to pay Tet visit to families of former leaders of the Ministry of Public Security (MPS).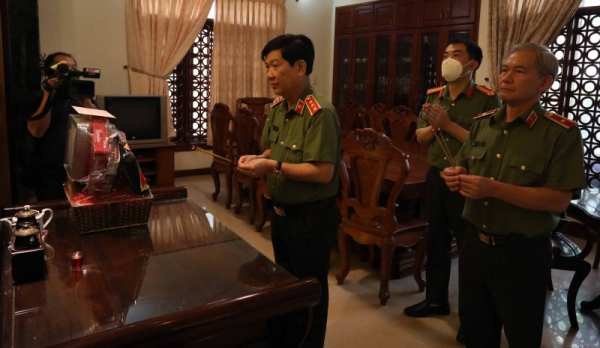 The delegation visited and offered incense to late Deputy Ministers Thi Van Tam and Lam Van The. Deputy Minister Nguyen Van Son also inquired after the families of the former MPS leaders.
On the same day, the delegation visited former Deputy Ministers Vo Viet Thanh, Vo Thai Hoa, Bui Quang Ben and Pham Dung
Deputy Minister Son briefed the former leaders on the outstanding results gained by the Public Security Forces in 2021 and work plans for 2022. He hoped that the former leaders of the MPS would contribute their ideas and opinions to the building of the Public Security Forces.