Hanoi police asked to take people as target of their service
Thứ Sáu, 07/01/2022, 15:34
The Municipal Police Department of Hanoi held a conference on January 6 to review the capital police's task performance in 2021 and roll out their work plan for next year.
General To Lam, Politburo's Member, Secretary of the Public Security Central Party Committee and Minister of Public Security, attended and delivered a keynote speech at the event. The event also saw the participation of Mr. Dinh Tien Dung, Politburo's Member, Secretary of the Hanoi Municipal Party Committee and Mr. Chu Ngoc Anh, Member of the Party Central Committee, Chairman of the Hanoi People's Committee.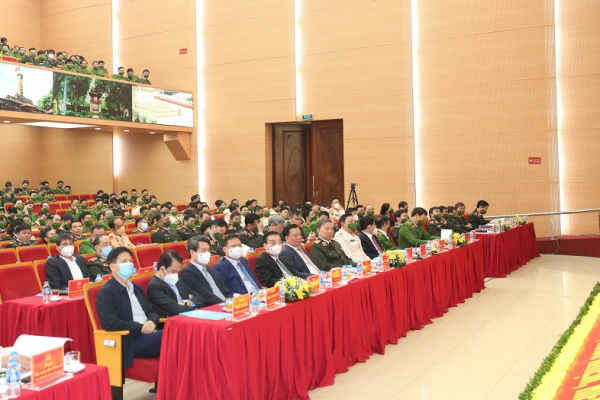 Over the past year, the police forces in Hanoi have served as a "sword" to ensure security and a "shield" to fight the COVID-19 pandemic while deploying y effective plans to maintain political security and absolutely ensure security and safety for important political events in the capital.
The capital police have successfully investigated 3,374 criminal cases (87.1% of the total) and 7,490 arrested criminals while 98.6% of serious cases and 100% of extremely serious cases have been solved.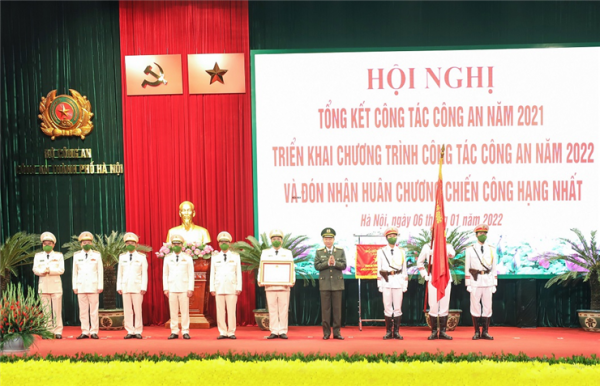 Speaking at the conference, Minister To Lam emphasized that, although the pandemic has affected the capital's socio-economic development in 2021, causing damages to all production, business, investment, and financial sectors in the city, Hanoi still completed its economic targets and increased its GDP by about 3%.
Minister Lam affirmed the capital police have made a significant contribution to the success of the city.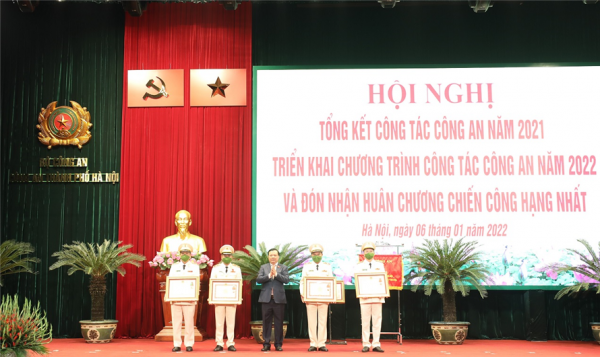 On behalf of the Ministry of Public Security's leadership, Minister To Lam congratulated the Party Committee and the people of Hanoi for their achievements in economic recovery and praised the efforts made by all police officers, soldiers in the capital in 2021.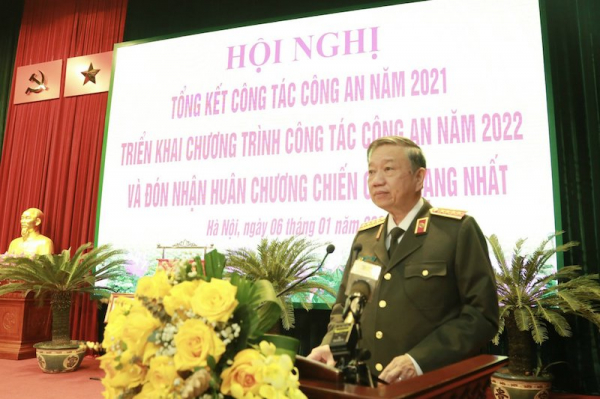 The Minister shown his consensus on the key missions set by the Hanoi police in its work plan for 2022, asking them to play an exemplary and pioneering role in implementing the Resolution of the Public Security Central Party Committee and the directives of the ministry on key tasks assigned to the Public Security Forces in 2022 and the following years.
The Minister said that Hanoi police should continue to improve the efficiency of State management of social order and safety in line with promoting administrative reforms.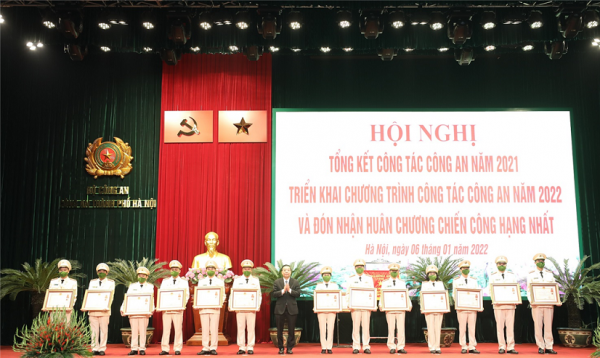 They should effectively exploit the national database on population and realize the chip-based ID card project, contributing to building e-Government, developing digital economy and society, and fighting crimes.
The Hanoi capital's police force must be an exemplary unit in providing online public services, with the people as the target of their services, General Lam asked.