Minister To Lam: Local police must ensure quality for 2022 police recruitment
09:53 04/10/2021
Minister of Public Security General To Lam chaired a virtual meeting with local police units to review the results of the 2021 police enlistment drive and discuss orientations for the 2022 enlistment drive.
Speaking at the meeting, Minister To Lam said that, since 1990, the Public Security Forces have recruited civilian youths to do national service in the forces for 3 years.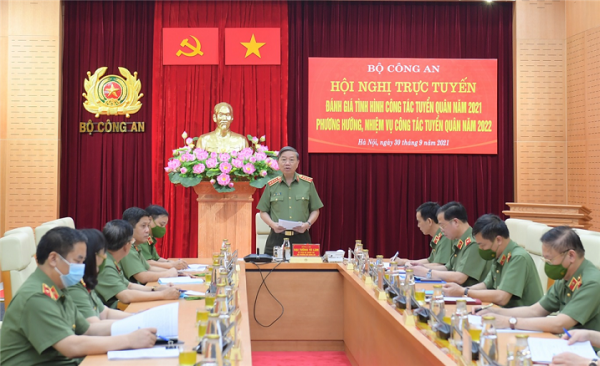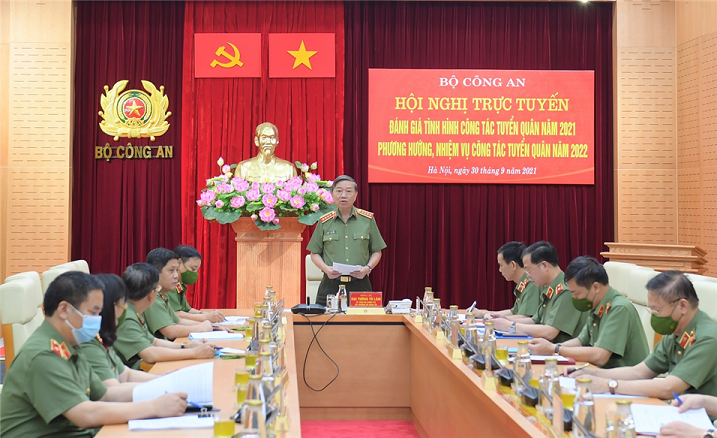 Over the past three decades, thousands of young men and women have joined the forces, contributing to bringing new blood to the forces and ensuring a sufficient number of soldiers to protect national security and ensure social order and safety.
At the meeting, leaders of police agencies and local units exchanged good and creative ways of recruiting qualified youths to the forces as well as proposed solutions to improve the quality and efficiency of police enlistment in the coming time.
Minister To Lam asked the Public Security Department of Organization and Personnel to give directions on the 2022 enlistment drive to local police units, based on the Prime Minister's decisions and the forces' real demand for new enlistees.
Meanwhile, the local police leadership should carefully study local youths as candidates for police enlistees so as to advise the People's Committees on the specific plan to enlist youths to the police forces.
Police agencies and local units should strictly follow the directions of the Government as well as anti-pandemic regulations when recruiting youths, Minister To Lam added.
The Minister also requested the police forces at all levels, media and press agencies under the Ministry of Public Security to popularize regulations on police enlistment on local radio and television channels as well as on the Web Portal of the Ministry of Public Security and websites of provincial police departments.