Minister To Lam meets newly-appointed heads of Vietnamese overseas missions
21:47 14/10/2021
General To Lam, Minister of Public Security, hosted a meeting with the newly-appointed heads of Vietnamese overseas missions, on October 13.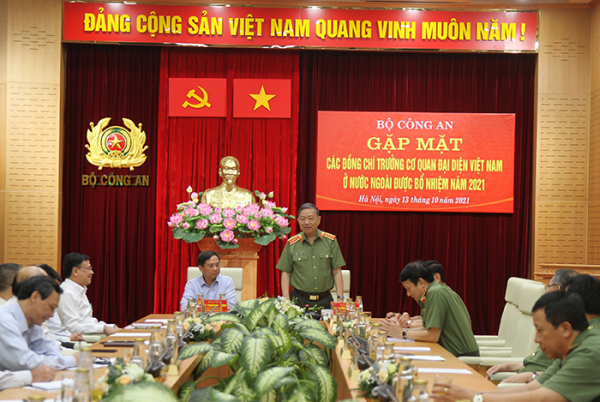 On behalf of the leaders of the Ministry of Public Security (MPS), Minister To Lam congratulated the newly-appointed heads of Vietnamese overseas missions to foreign countries.
He hoped that the senior diplomats will continue coordinating with the Public Security Forces in expanding cooperation between the Public Security Forces and other countries' security and law enforcement agencies, international organizations and international forums related to crime control and law enforcement.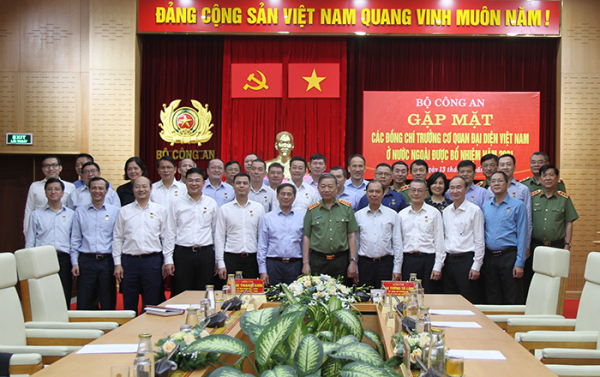 Speaking at the meeting, Minister of Foreign Affairs Bui Thanh Son thanked Minister To Lam and the MPS for their attention and support for the foreign affairs service. He affirmed that the Ministry of Foreign Affairs in general and Vietnam's overseas missions in particular will strive to fulfill their tasks and closely coordinate with the MPS' functional units in relevant working fields, contributing to raising the position of Vietnam in the international arena as well as maintaining national security as well as public order and safety in the country.