MPS launches 2023 People's Public Security Forces Sports Festival
Thứ Hai, 13/11/2023, 14:55
 The 2023 People's Public Security Forces Sports Festival has opened in Quang Binh Province.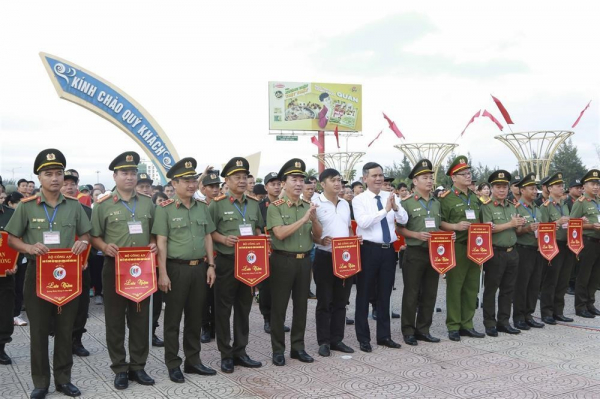 This year's sports festival takes place in Dong Hoi city, Quang Binh province, from November 4-13.
The event gathered 116 delegations with 1,214 non-professional athletes who are from provincial-level police departments, agencies, units, schools and institutions under the Ministry of Public Security (MPS), competing for 48 sets of medals.
Speaking at the opening ceremony, Deputy Minister Tran Quoc To stated that the 2023 People's Public Security Force Sports Festival is an opportunity for officers and soldiers of the entire forces to demonstrate their mental and physical strength.
Via the tournament, leaders of all levels can evaluate the results of physical and sports training of their units in the past time. 
The sports festival of the Public Security Forces also aims to select best athletes for national- and international- sport tournaments in the time to come.