People's Police Academy receives Second Class Labor Medal
Thứ Sáu, 19/05/2023, 10:07
The People's Police Academy solemnly celebrated its 55th founding anniversary (May 15, 1968) and received the Second Class Labor Medal, on the afternoon of May 15, 2023, in Hanoi.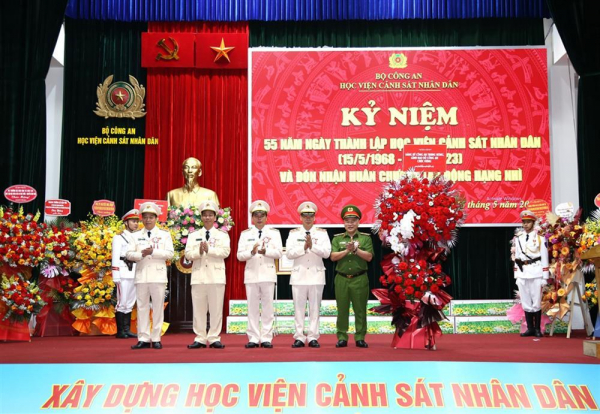 On behalf of the Public Security Central Party Committee and the Ministry of Public Security, Deputy Minister Nguyen Van Long warmly congratulated and praised the outstanding achievements and important contributions of the People's Police Academy over the past 55 years.
Regarding a number of key tasks in the coming time, Deputy Minister Nguyen Van Long suggested, the People's Police Academy should well understand that the investment in education and training is for future development as it creates high-quality human resources to reach the goal of building truly clean, strong, regular, elite and modern People's Public Security Forces to meet the task requirements in the current situation in line with Resolution No. 12 promulgated on 16 March 2022 by the Politburo.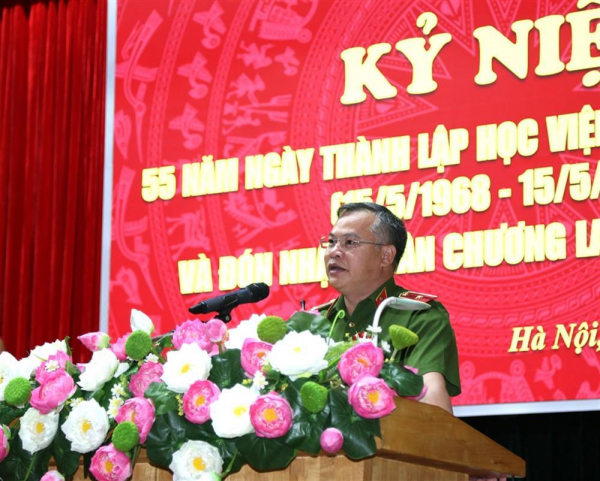 The Deputy Minister noted that the leadership and staff of the Academy's Party Committee should also build a really clean, strong and internally united force, and develop the People's Police Academy as a key national educational institution.
* During the celebration program, delegates enjoyed a beautiful drumming and skillful motorcycling shows performed by the People's Police Academy's students.