People's Police Academy striving to meet standards for an international training institution
Thứ Năm, 14/09/2023, 22:49
The People's Police Academy held a ceremony to open the 2023-2024 school year, in Hanoi, on the morning of September 12.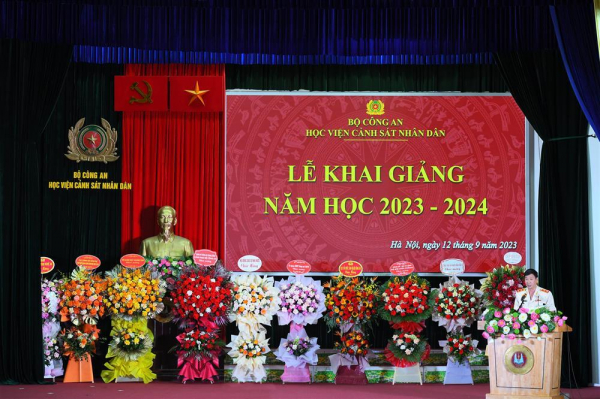 In his speech at the opening ceremony, Director of the People's Police Academy Lieutenant General Tran Minh Huong Prof., Dr.,  emphasized, thanks to the sound leadership of the Public Security Central Party Committee and the Ministry of Public Security as well as the close coordination and support of agencies and units, and the great effort of its teaching staff and students, the People's Police Academy had successfully completed its political tasks and achieved all objectives set out for the 2022-23 school year.
Regarding its tasks in the new school year, the academy will focus on implementing key contents of the Project "Improving the quality of education and training in the People's Public Security Forces until 2030 to meet the goal of building truly clean, strong, regular, elite and modern People's Public Security Forces."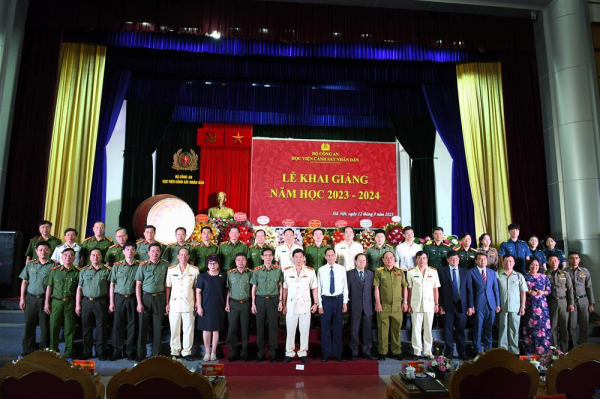 The academy's Board of Directors will review and rearrange its education management force and lecturers according to the regulations of the Ministry of Public Security on the Job and Working Position Framework while regularly improving professional qualifications, skills, foreign languages and information technology skills as well as working conditions for its staff so as to meet all criteria for an international training institution.