Police arrest Hai Phong bank robber after two days
15:00 11/01/2022
Deputy Minister of Public Security Lieutenant General Nguyen Duy Ngoc on January 9 praised the police force of Hai Phong city for their successful investigation and arrest of the culprit of a bank robbery in the city.
According to the Hai Phong Municipal Police Department, people reported to the police an armed bank robbery at a branch of the Joint Stock Commercial Bank for Foreign Trade of Vietnam (Vietcombank) in Dinh Vu Street of Dong Hai 2 ward, Hai An district at around 3 p.m. on January 7.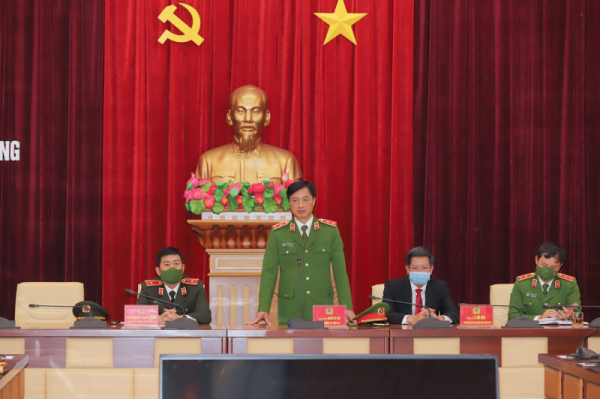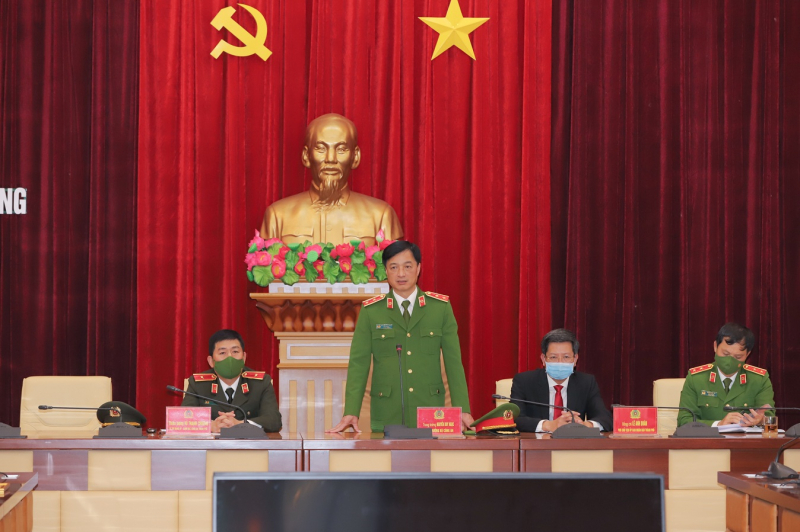 According to the report, a masked man used a gun to threaten bank staff and took away more than VND 3 billion in cash. He took a motorbike parking outside the bank and drove away.
The Hai Phong police immediately arrived at the scene and conducted investigation into the case.
Initial investigation results showed that the suspect of the robbery is Nguyen Van Nam, born in 1998, residing in Nghia Lo commune, Cat Hai district, Hai Phong city.
The police quickly deployed forces to pursue the suspect and arrested him at 11 p.m. on January 8, 2022 when he was hiding in a motel in Bac Son ward, Pho Yen town Thai Nguyen province.
The task-force team searched his hideaway and seized two guns, 40 bullets, one motorbike, one mobile phone and VND 1.2 billion in cash.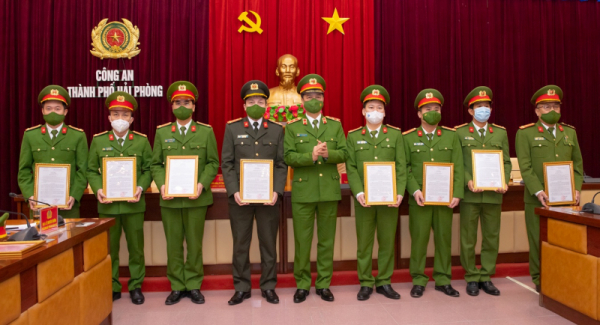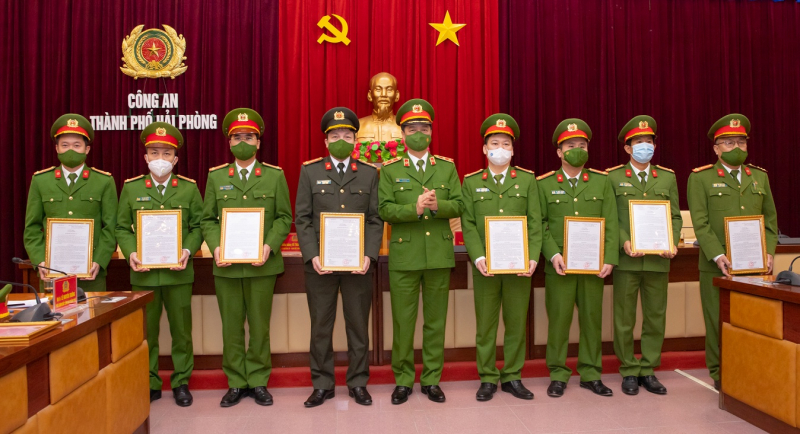 The case is being further investigated.
On behalf of the Ministry of Public Security's leadership, Deputy Minister Nguyen Duy Ngoc praised the police of Hai Phong city and relevant units for their successful investigation and arrest of the bank robber. He also handed a letter of commendation and rewards to the police units for their victory.
On this occasion, Standing Vice Chairman of the Hai Phong Municipal People's Committee Le Anh Quan also presented rewards to the police.
Deputy Minister Nguyen Duy Ngoc took this opportunity to request the Hai Phong Municipal Police Department to seriously implement the intensive campaign to suppress crimes before, during and after the 2022 Lunar New Year, while coordinating closely with local authorities to guide enterprises and business establishments to deploy security forces, install surveillance camera systems, and direct lower-level police forces to take professional measures to prevent crimes.